PlayerUnknown's Battlegrounds (PUBG) is set to release a new map this winter. The map is said to be a 6×6 small map that features close quarters combat on a snowy terrain. The map has been in testing for almost a year now and is set to go live on test servers later this month. The map's name "Vikendi" was originally revealed during the PS4 PUBG reveal event. It was later teased at the Microsoft E3 2018 conference in June of 2018.
Vikendi Map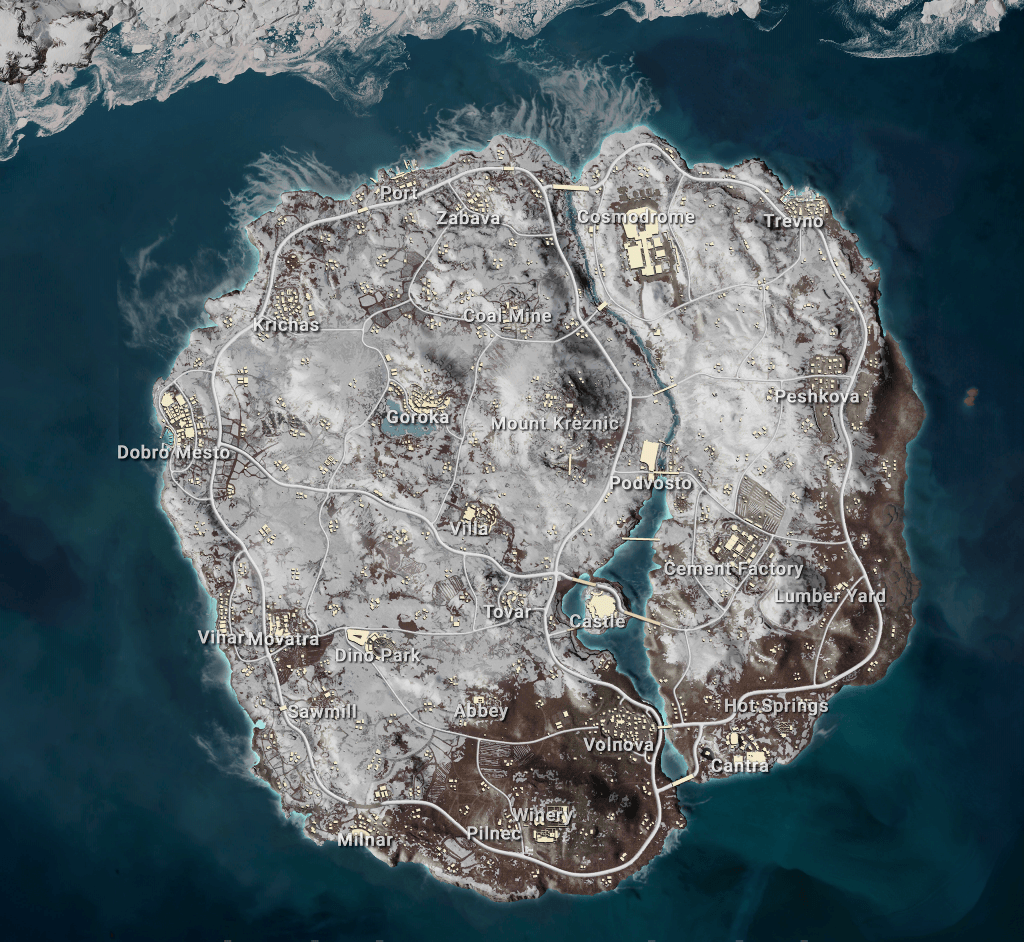 Vikendi Release Date
Data-miners have determined that the map is supposed to go live on test servers on December 7th, and live on the actual servers on December 19th.
The snowy and mud covered map is separated into two island connected by 8 bridges. The map is surrounded by water, some of it littered with wrecked ships. Vikendia also contains some interesting points of interest like "Dino Park", "Castle", and "Winery".