Fortnite's 8th season is about to start. With each new season comes an all new theme, characters, battle pass and more. Season 8 will be the first season to offer up a "free" battle pass to players. The "free" battle pass may be an attempt to get players to come back to Fortnite since it's recent decline due to Apex Legends. Fortnite season 8 is set to start February 28 at 1 AM PT / 4 AM ET / 9 AM GMT, with the matchmaking disabled likely 20-25 minutes prior.
Season 8 Teaser
Prior to the season 8 start date Fortnite released a series of images that when put together is the image below. With some users speculating it looks like a volcano shooting up smoke that looks like the zombies that were previously in the game. Other things to note are the banana, tiger, pirate and snake.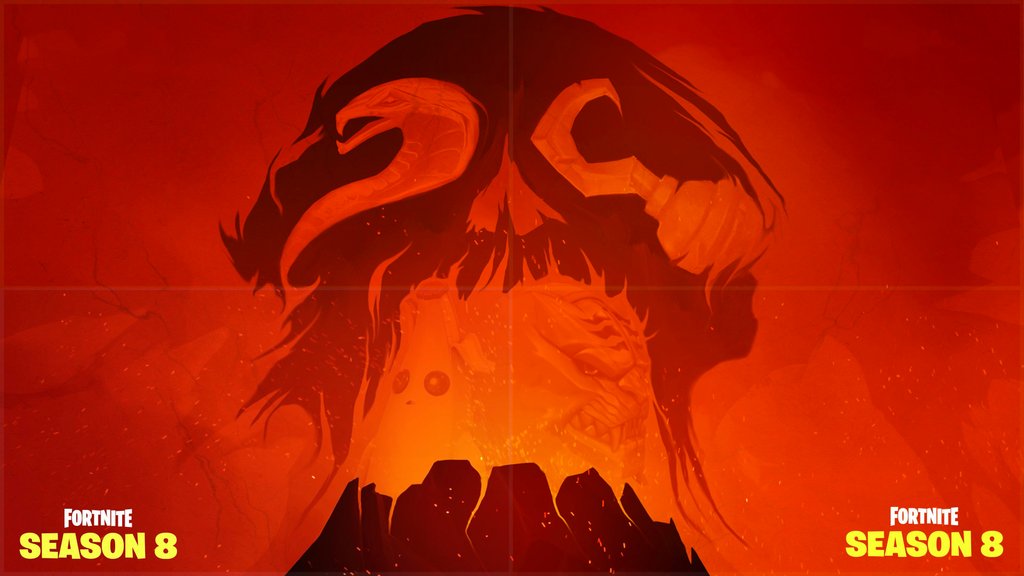 Season 8 Additional Details
Epic has confirmed that patch v8.00 will still have the drift board in the game, meaning for at least the start of season 8 players will be able to use the drift board.
Players have also been discovering a bug that sometimes ends up with the trees in Wailing Woods dead. This will more than likely happen on the final day of season 7 as the cracks begin to put on a show.