One of Fortnite's week 9 challenges for season 7 is to "pop 10 golden balloons". This challenge is part of the paid battle pass, and will reward players with 5 battle pass stars upon completion. We have mapped out all of the golden balloon locations, making it easy for you to complete the challenge. Keep in mind, you do not need to pop all of the golden balloons on the map, only 10.
The balloons are all over the place, with balloons scattered from the edge to the center of the map. By popping a balloon you will be 1/10th of the way done with the challenge. To get it to count as popping a balloon go to one of the locations and press your button to pop it. Once it has popped you will need to complete the game for it to count towards your challenges. Keep in mind, you can pop more than one in a match, so map out your path to pop as many as you can each game. To view the other season 7 week 9 challenges check out our season 7 week 9 cheat sheet.
Fortnite Golden Balloon Map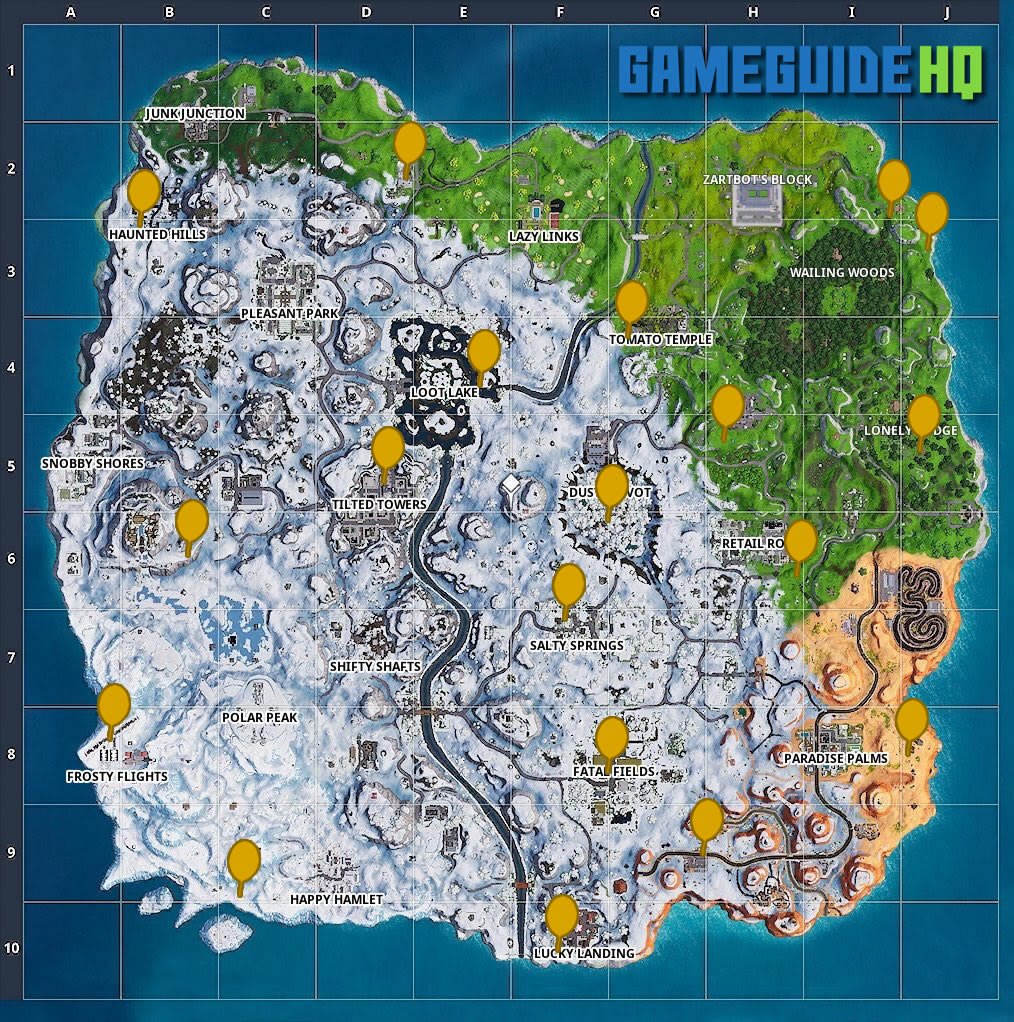 As you can see most of the balloons are scattered across the map at different named locations. If you notice any balloons in-game that have not made their way on the map above please leave a comment below so we can get it marked.