Ninja Dies & Gets the Win in Fortnite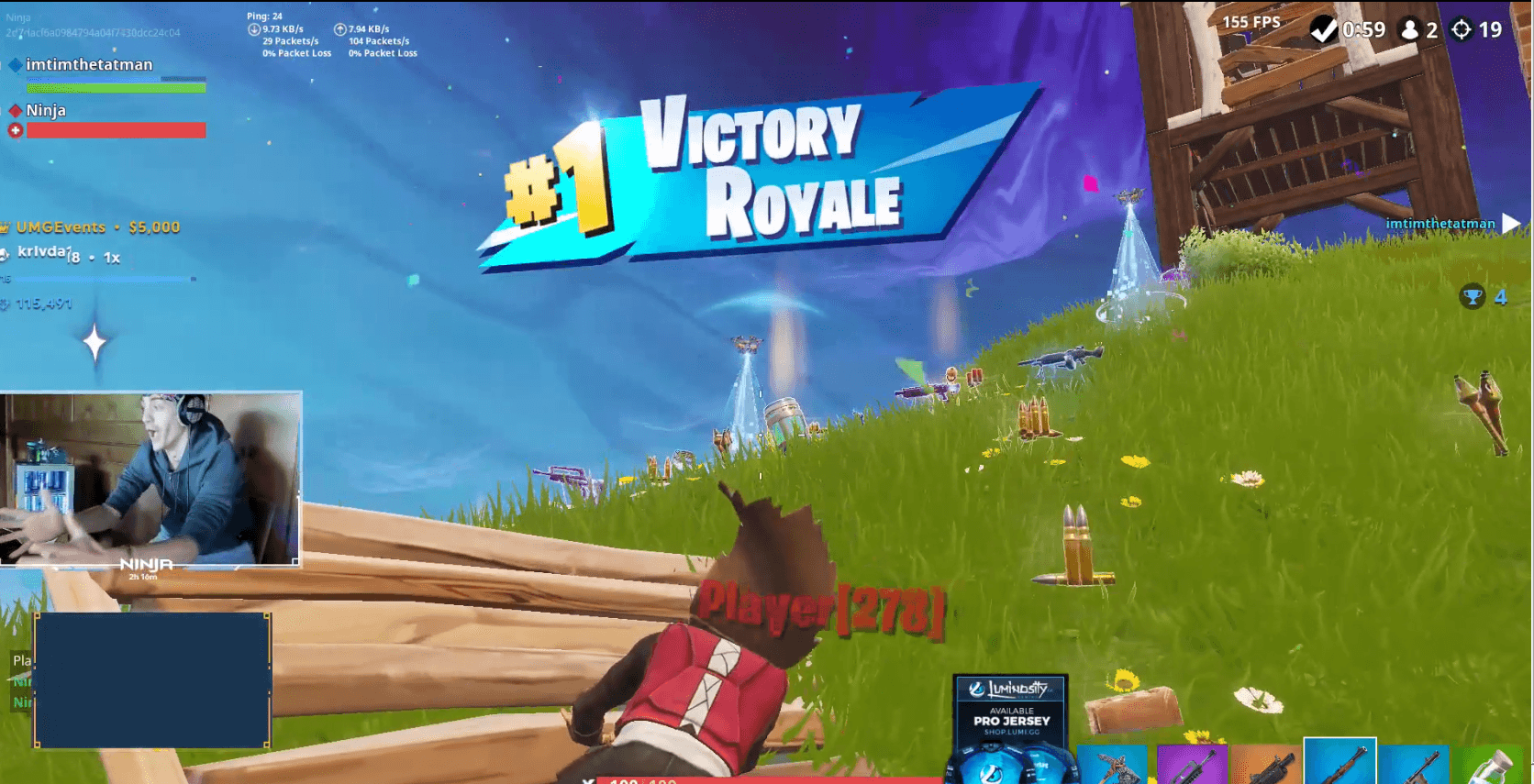 If you haven't been living under a rock for the past year or so, then you know who Ninja is. He is a professional Fortnite player that usually holds around 100k+ viewers in his Twitch stream. Viewers flock to Ninja's stream for many reasons from his insane gameplay to his very entertaining and family friendly entertainment. Check out this clip of him getting the final kill for the win, and getting knocked at the same time.
For the people saying that the other guy should have win, this is clearly duo's with TimTheTatMan – you need to kill both players to eliminate him or kill him once he is knocked.