Market Town is Fortnite's Newest Community Creation at the Block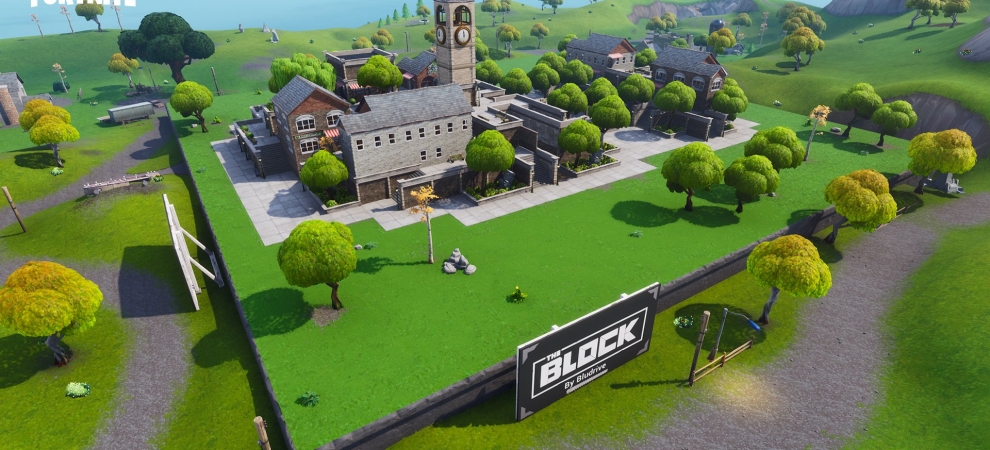 Fortnite has added a new point of interest, "Market Town", is a player created area at The Block. The creation was created by Bludrive and is the first player created location on the Fortnite map. Market Town officially went lie on January 2, 2019. Market Town features 5 unique buildings with a giant clock tower in the middle. The buildings are close quarters and surrounded by stair cases and narrow hallways. Players can start landing at the new point of interest now.
Last month Fortnite announced they would be adding a creator mode where players could go to design their own cities. The cities that were designed and submitted at "The Block" were reviewed and a winner would be chosen to make it into the actual game. The area that players created their own points of interest at is known as "The Block". Every so often Fortnite will rotate through different user submitted points of interest at the block.
The official announcement that "Market Town" would be the first user created point of interest was made via Twitter. Take a look at the official announcement below:
Drop to The Block and explore the newest community creation!

Open up shop in the Market Town made by Bludrive. pic.twitter.com/Gzl7r9uk13

— Fortnite (@FortniteGame) January 2, 2019
You view a complete video walkthrough of Market Town here: