Fortnitemares is a special event hosted by Fortnite to celebrate the Halloween season.  Part 1 of the Fortnitemares consists of 4 different challenges that will once completed will unlock an in-game emote.
Fortnitemares Part 1 Cheat Sheet: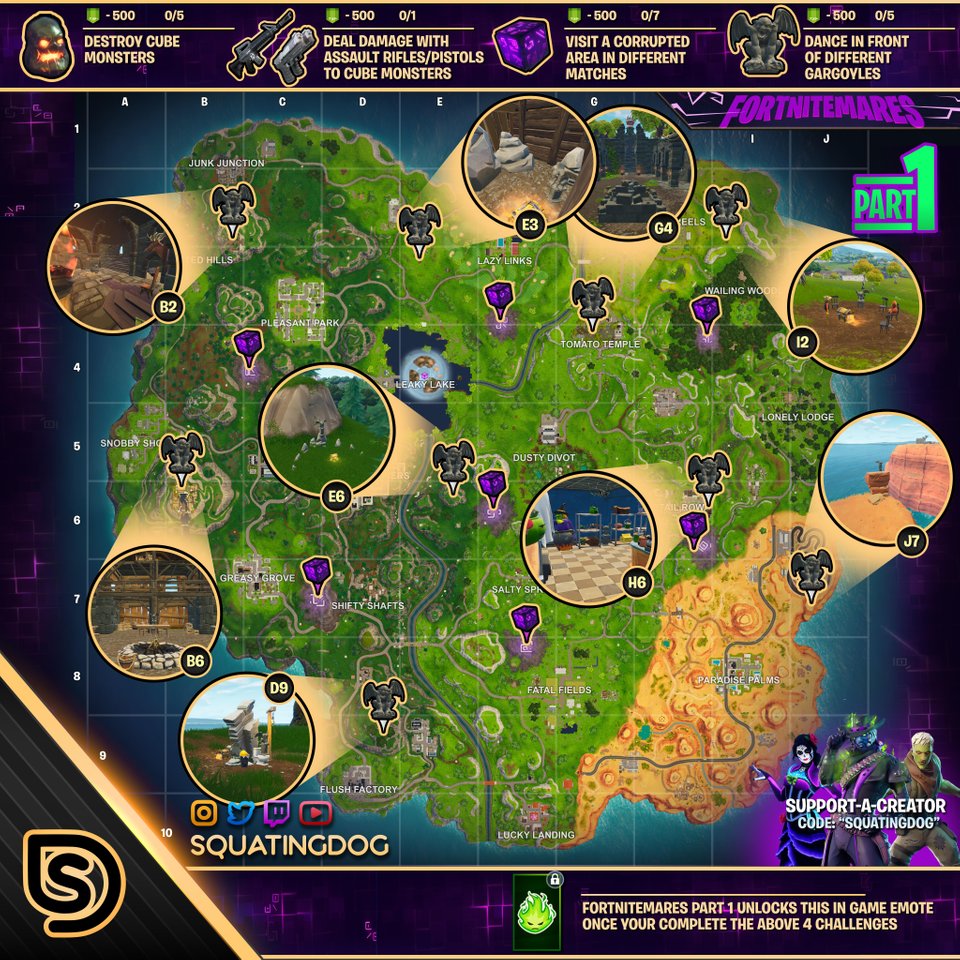 Fortnitemares Part 1 Challenges:
Destroy 5 Cube Monsters – Cube monsters have been placed around the map in various locations. Destroy the cube monsters to complete the challenge.
Deal damage with assault rifles or pistols to cube monsters.
Visit a corrupted area in different matches.
Dance in front of different gargoyles.