Beyond the Summit has officially released the CS Summit 3 bracket and schedule. CS Summit 3 will feature 8 professional Counter-Strike teams that begin competing for there share of $150,000 on Thursday, November 1, 2018. All 8 teams will start in the upper bracket, and continue in the upper bracket until facing defeat. Once a team has lost they will move to the lower bracket where they will face other lower bracket teams, and elimination.
The first round match ups for CS Summit are as follows:
compLexity vs OpTic Gaming – at 9:00 AM PST
NRG vs Ghost Gaming – 12:00 AM PST
Kinguin vs Heroic – 3:00 PM PST
BIG vs G2 – 6:00 PM PST
CS Summit 3 Bracket Announcement: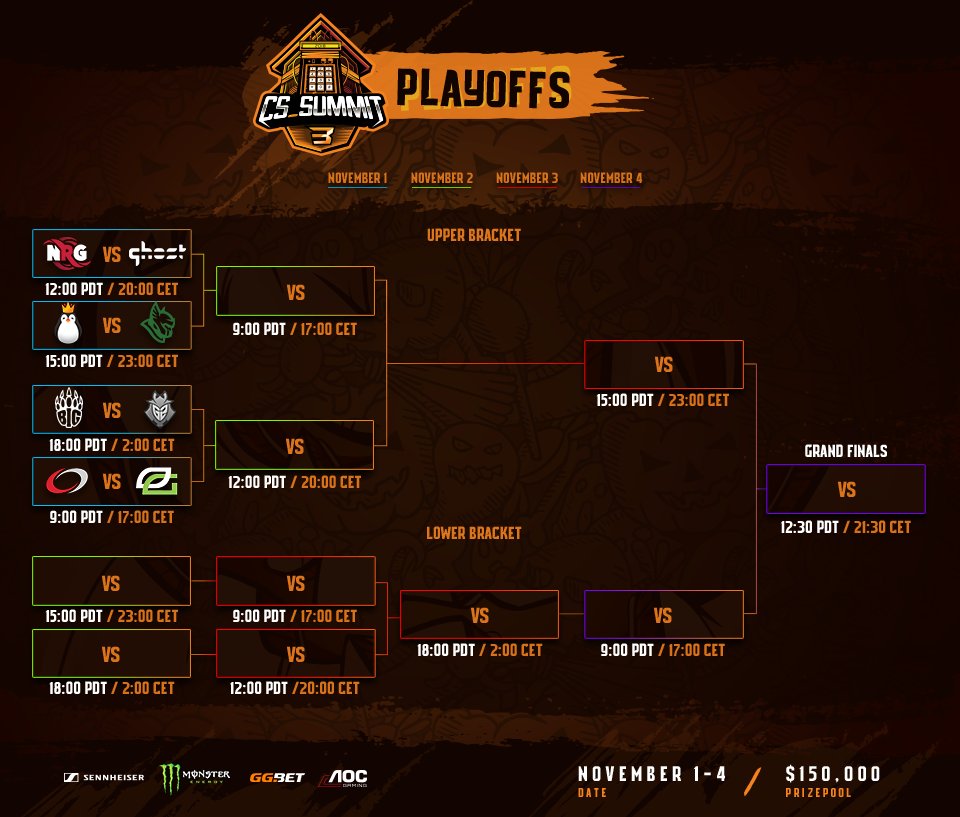 Each first round match up will battle it out in a best of 3 featured on the CS Summit Twitch Channel.