Fortnite released the v11.20 update on November 20, 2019. The update contains new content for the passionate player base to take in. Along with any changes made to the game, the update also contains files for cosmetic items that are to be released in item shop at a later date. "Data Miners" or "Leakers" are then able to dig through the update files and reconstruct visuals of the new items.
The patch V11.20 appears to contain a lot of Holiday themed items. Of the holiday items, players are most excited about the two new Christmas themed skins (Globe Shaker & Bundles). Globe Shaker will have a rarity of "Epic" while Bundles will have a rarity of "Rare".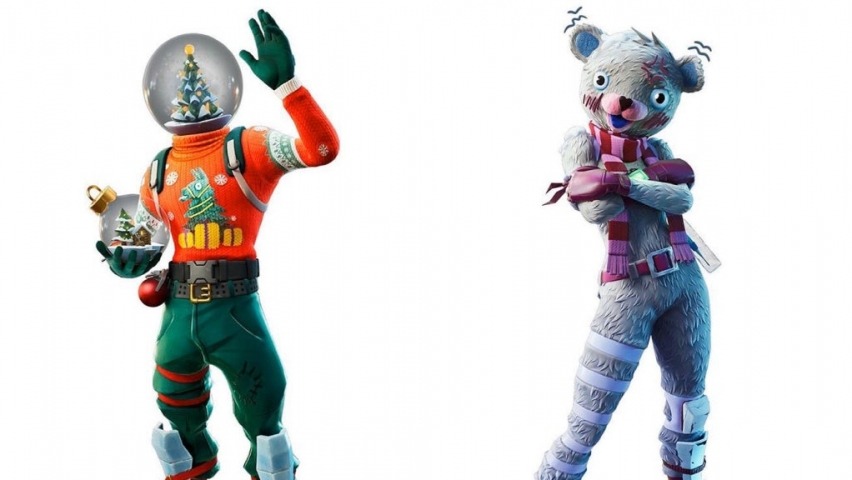 Along with the Holiday skins comes a ton of other interesting skins as well.
All Leaked V11.20 Skins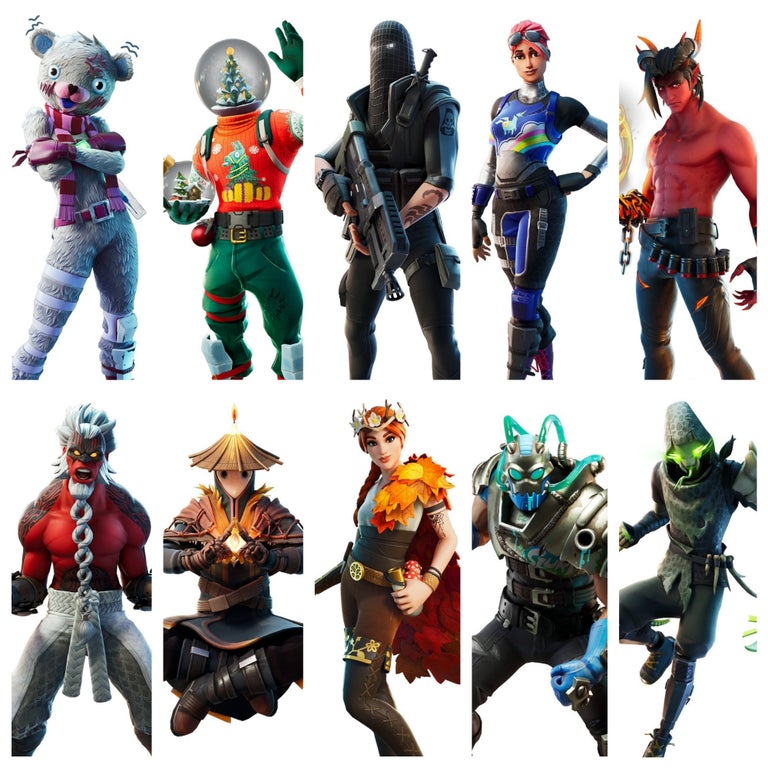 Bundles – Bundle up for battle.
Globe Shaker – Make it snow.
Stingray – Beware the silent sting of doom.
Brilliant Bomber – Show your shine.
Dominion – Set the world on fire.
Kurohomura – Born of fire and destined for greatness.
Terns – The spirit of the forest.
The Autumn Queen – Ruler of the forest.
Big Chuggus – Small chuggus need not apply.
Sklaxis – Sssss.
Not only do the most recent leaks contain skins, they also include other cosmetic items. Such as: gliders, pickaxes, weapon skins, emotes, backblings and more.
All V11.20 Leaked Cosmetic Items:
Each of the November 20, 2019 leaks has been listed in the graphic below along with the rarity.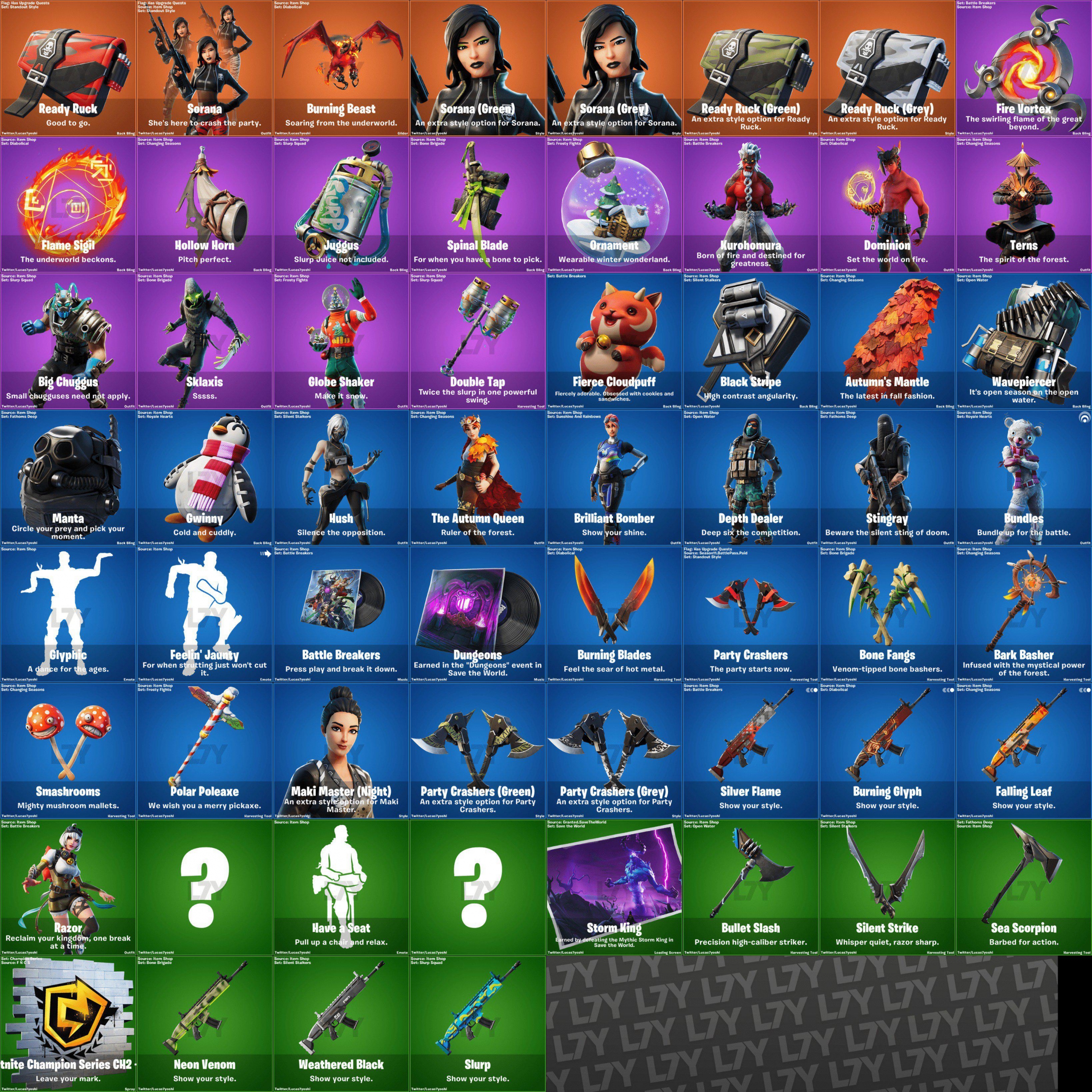 Keep in mind that not every item is guaranteed to make it into the game. However, based on previous leaks usually about 99.9% of items will. All of the items are subject to name, rarity and price changes.