Fortnite has several corrupted areas spread across the map. One of the season 6 week 2 challenges is to visit all of the corrupted areas around the map. In total there are 7 corrupted areas. To complete the challenge you simply need to visit each location on our corrupted area map below. Once you have visited all of the locations you will unlock 5 battle pass stars.
Fortnite Corrupted Areas Locations Map: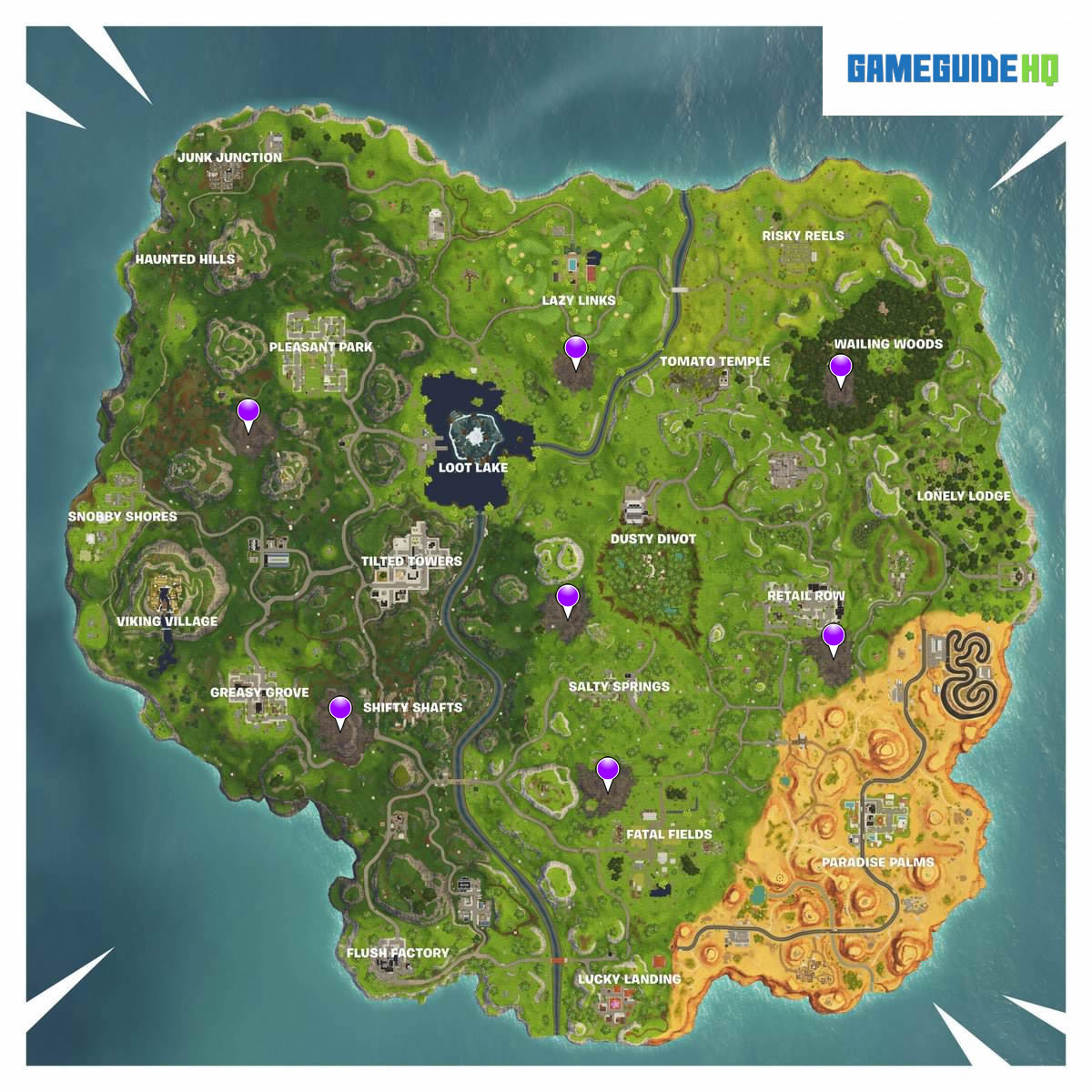 All Corrupted Areas Fortnite Map:
All of the areas naturally appear as a "dead" zone on the map. They are a grayish brown and have no grass growing on them.
Southwest of Pleasant Park
South of lazy links
The Southeast corner of Wailing Woods
Southeast of retail row (on the outskirts)
Northwest of fatal fields, but below salty springs
East of greasy grove – between greasy and shifty
Video Guide – Corrupted Area Locations: