Fortnite Vault's Infinity Blade, Re-Evaluating Mythic Items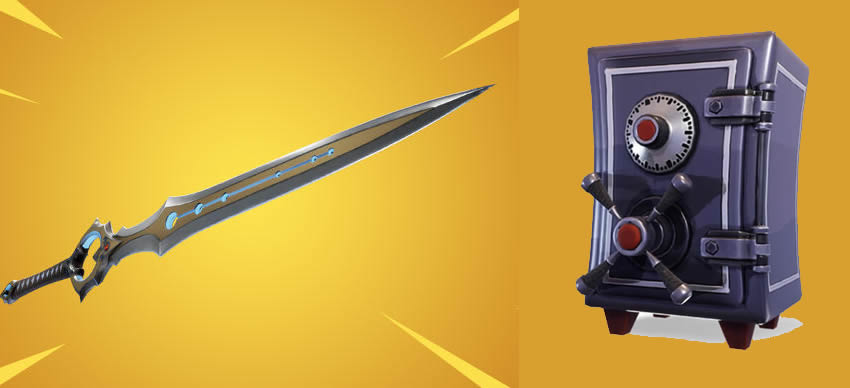 After recent backlash from the Fortnite community, specifically the competitive Fortnite community, Epic Games have decided to vault the Infinity Blade sword. The sword was active for just 3 days before it was vaulted. During those 3 days it received all sorts of criticism, hate and ill comments all over social medias. Epic Games have stated that on initial release that the Infinity Blade sword was "overpowered" and had no "good counters" and that is why they have chose to vault it.
Along with vaulting the Infinity Sword, Fortnite has announced they will re-evaluate their approach to Mythic Items. This doesn't mean that they won't add any more, it just means they will take a different approach to adding them in the future. Other games when adding new items often have players test them through either a private invite, or test servers. It is unclear how Epic Games plans to test Mythic Items or if they do intend to test them at all.
Infinity Sword Vaulted – Fortnite Announcement
Heya folks,

We messed up and rolled out the Infinity Blade overpowered / without good counters, especially in the end game.

The Infinity Blade has been Vaulted and we are re-evaluating our approach to Mythic items.

Thanks for calling us out on this!

— Fortnite (@FortniteGame) December 14, 2018
Infinity Sword Vault Player Reactions
Take a look at some of the most popular streamers and competitors reactions to the news that the Infinity Sword had been vaulted
omg lol LETS GO! https://t.co/Ie2y3m7aDY

— Ninja (@Ninja) December 14, 2018
THANK YOU.

Fortnite will continue to be a brilliant game for years to come with transparency like this.

I love Fortnite and Epic. Appreciate you guys always keeping the game fresh.

— Jack "CouRage" Dunlop (@CouRageJD) December 14, 2018
🙌🙌🙌 pic.twitter.com/JpdKS6guqh

— dakotaz (@dakotaz) December 14, 2018
we appreciate you

— FaZe Avery (@Avxry) December 14, 2018
we appreciate you

— FaZe Avery (@Avxry) December 14, 2018