Take a look at the map of timed trial locations for Fortnite season 6 week 10. The timed trial challenge is one of the hardest in week 10 and requires you to find a vehicle and head to one of the locations on the map below. Once you have a vehicle and have located a timed trial you will need to complete the course before the timer runs out.
The timed trials for week 10 are located at
North of Flush Factory in map box D9
East of Dusty Divot in map box G5
East of Retail Row in map box I9
Northwest of Junk Junction in map box B1
West of lazy links in map box F2
Season 6 Week 10 Timed Trial Map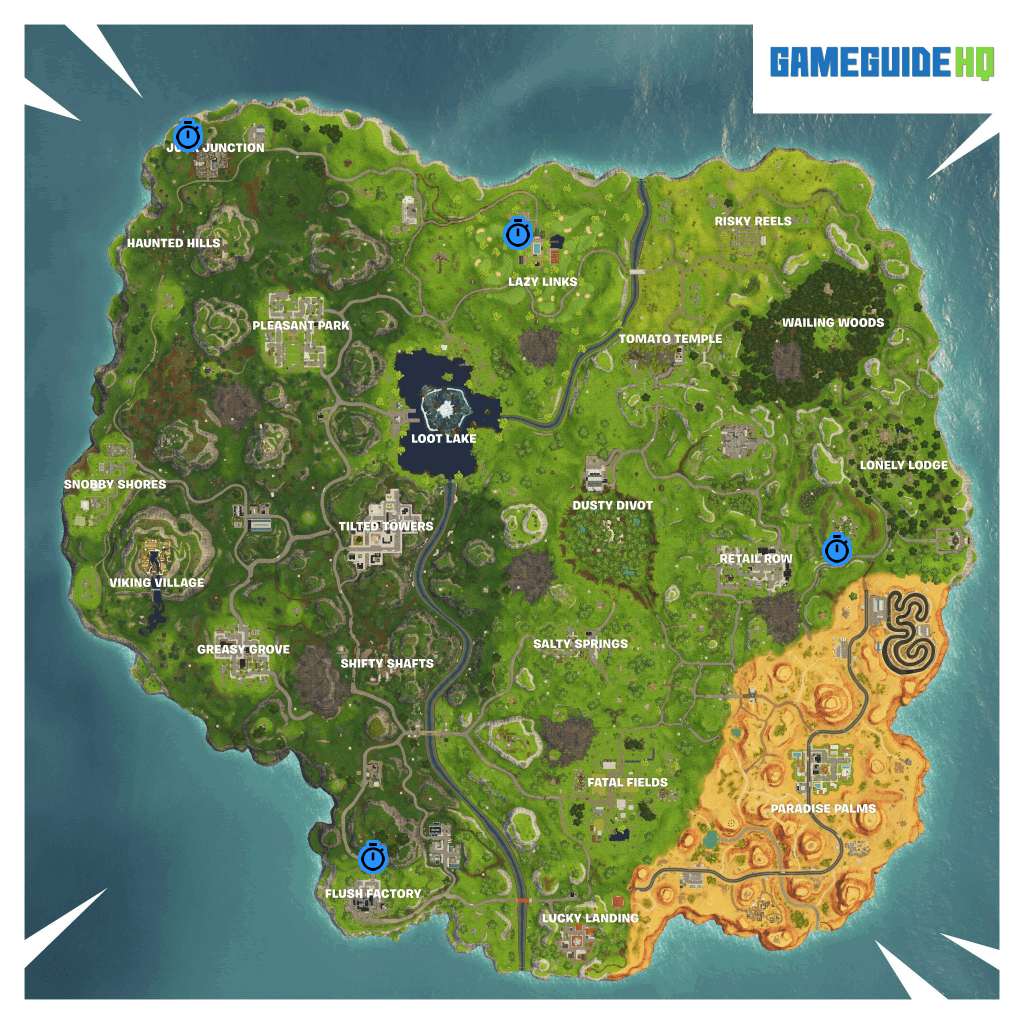 Remember, for the challenge to be marked complete you will need to complete the game. The challenge is pretty straight forward:
Find a vehicle
Go to one of the timed trial locations on the map above
Complete the timed trial before the timer runs out
Finish the match
After completing the steps above you will be rewarded with 1,000 XP toward your battle pass tiers. For information on how to complete your other week 10 challenges take a look at the season 6 week 10 cheat sheet.