To complete the challenge "dance with a fish trophy at 7 different named locations" you will need to locate the fish trophies. The fish trophies are at all major spawn locations. To get the location of the fish trophies take a look at our fish trophy locations map below. This challenge will help you complete your season 6 week 8 challenges, and is worth 5 battle pass stars.
Fortnite Fish Trophy Map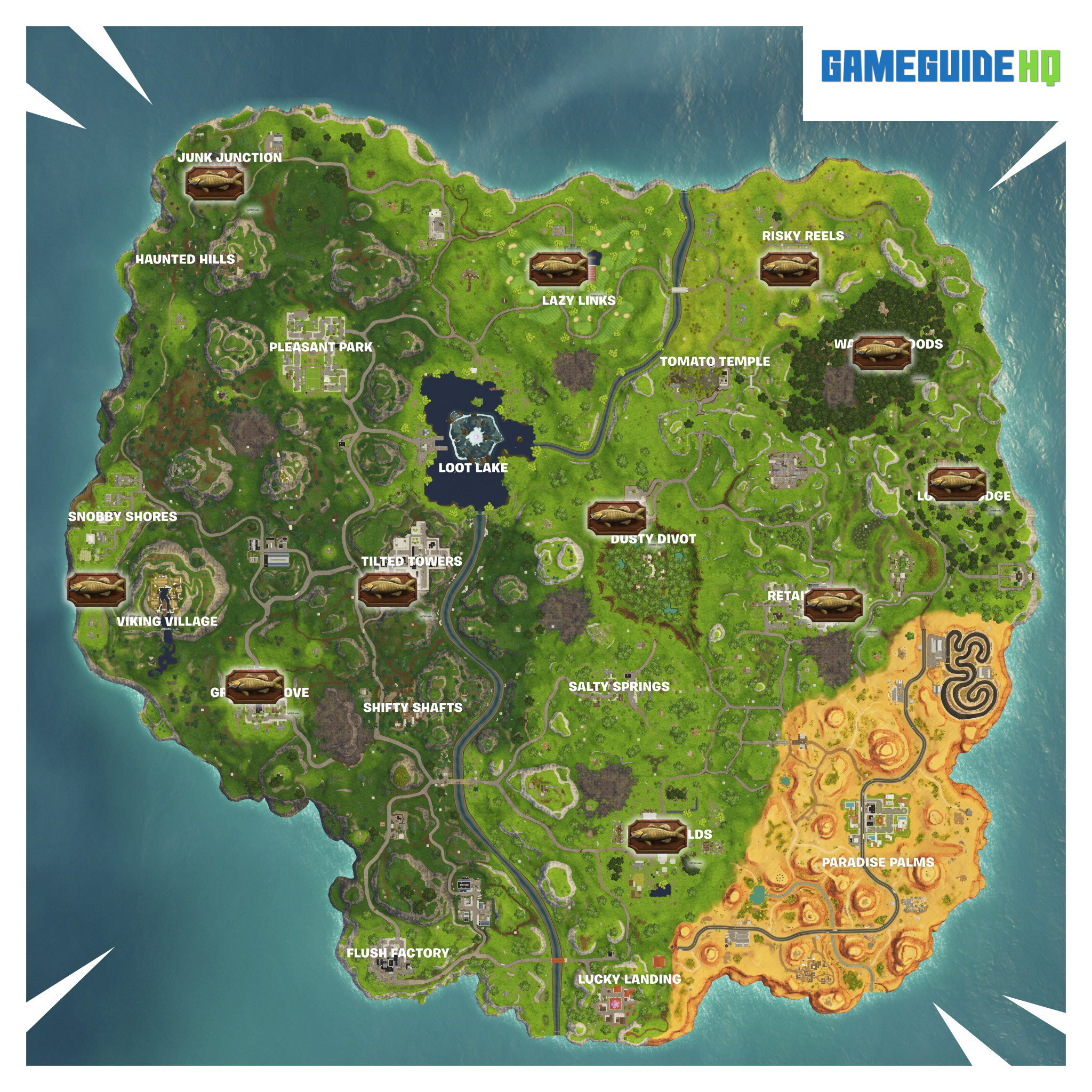 The complete the challenge you will need to locate one of the fish trophies. Once you have located the fish trophy you will need to dance at it. Once you have done that at 7 different fish trophy locations the challenge will be complete. Remember, you need to finish the game for it to count each dance move at each location.