Fortnite season 7 started on December 6, 2018. When season 7 started an all new battle pass began. With the battle pass comes weekly challenges that players can complete to unlock battle pass tiers. By unlocking battle pass tiers players will be given unique skins, emotes, sprays and more. Some of the challenges on the season 7 battle pass are quite difficult. To make the challenges easier we have put together cheat sheets that will help players complete the challenges.
Cheat sheets are overhead Fortnite maps that show where players need to go to complete challenges, where to find items to complete challenges and more.
Each week on Thursday we will be posting new cheat sheets. Clicking on a cheat sheet below will take you to the full size cheat sheet, with a breakdown of each challenge.
All Season 7 Cheat Sheets
Week 1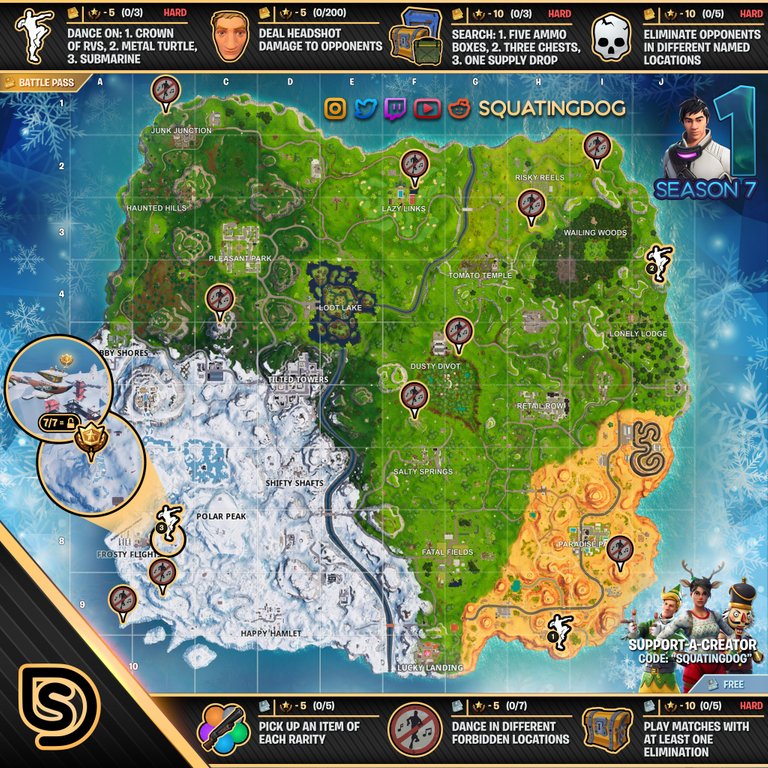 Week 2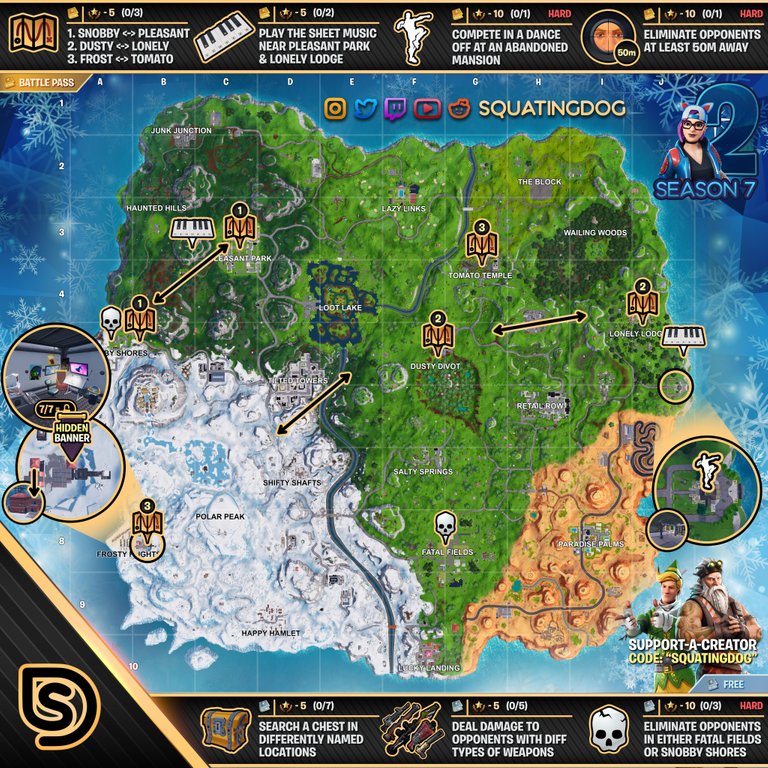 Week 3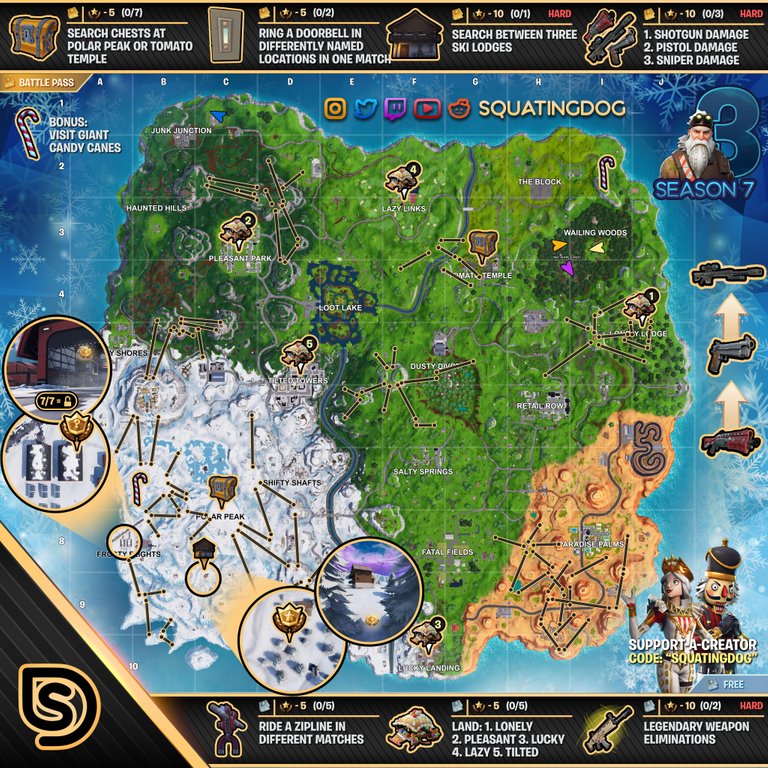 Week 4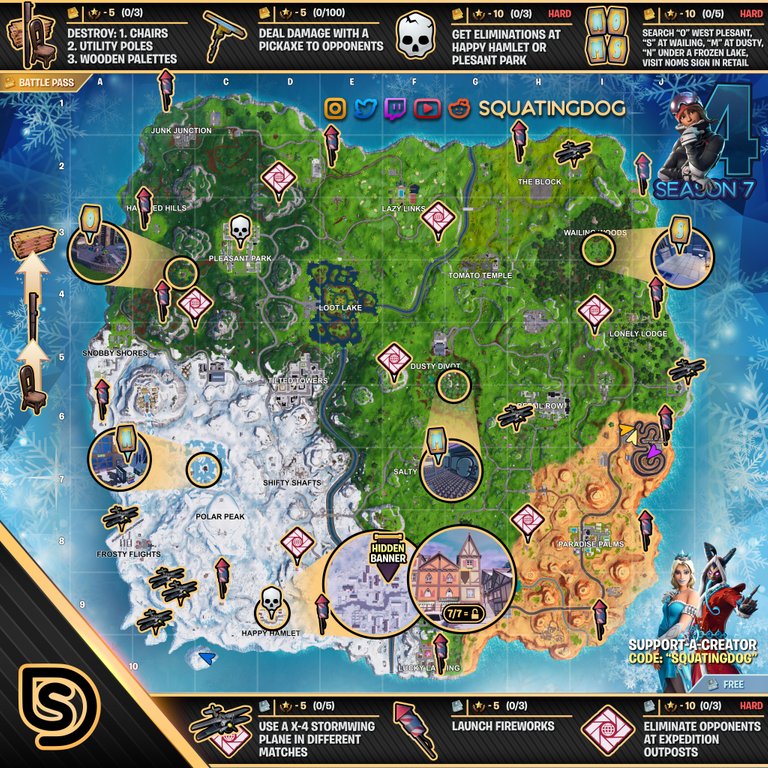 Week 5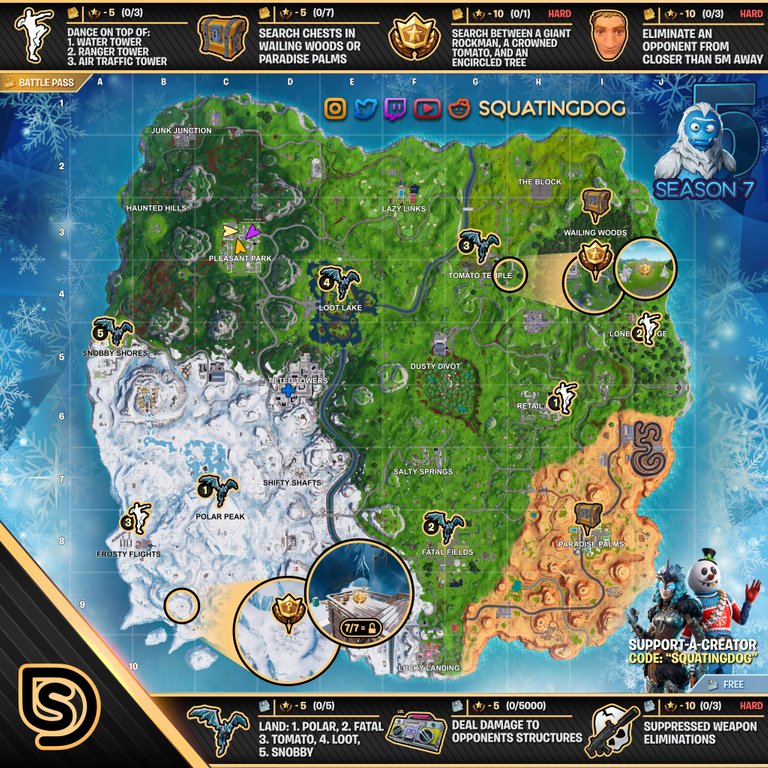 Week 6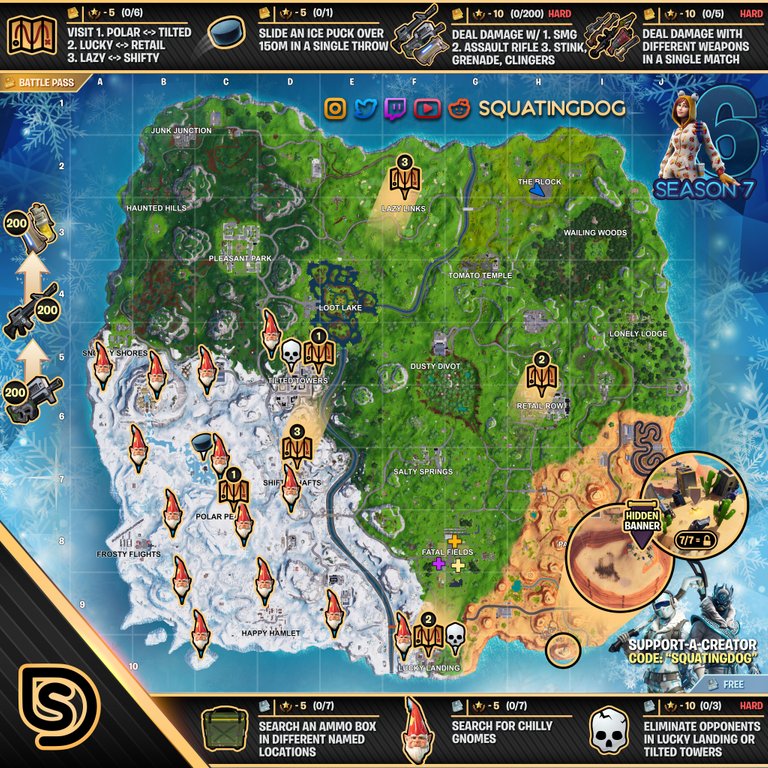 Week 7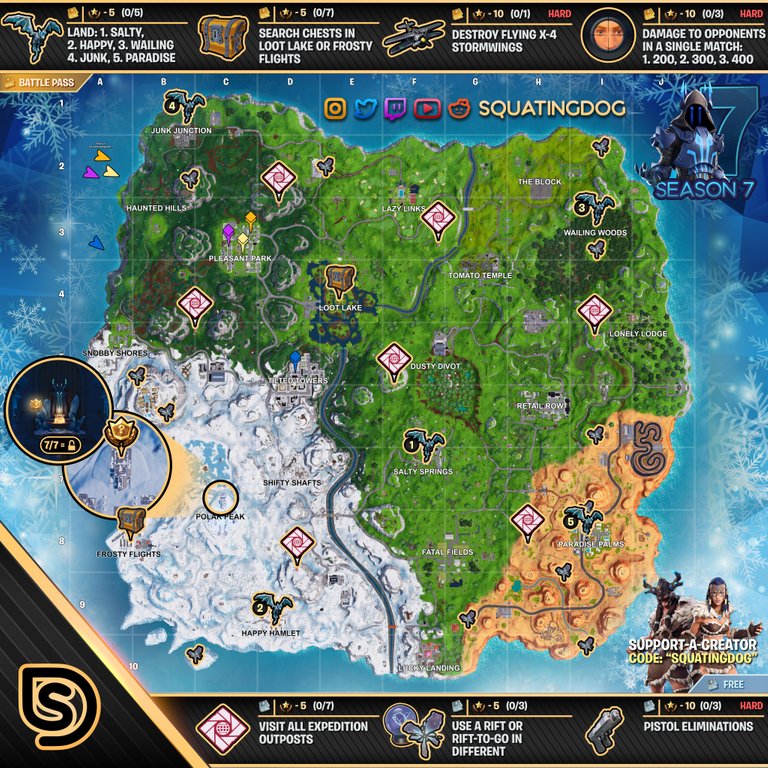 Week 8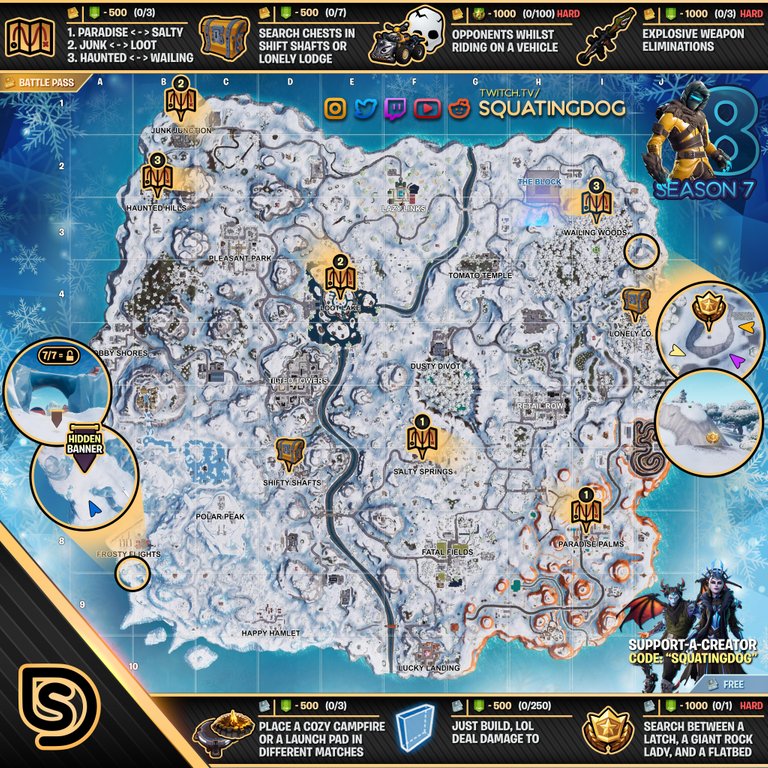 Week 9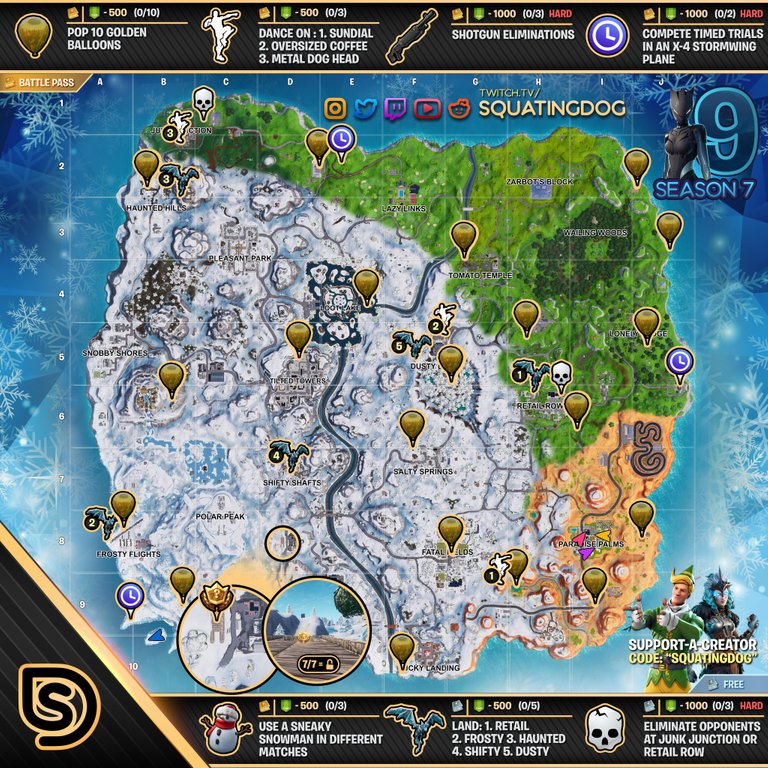 Week 10