Call of Duty Modern Warfare announced that Season One of Modern Warfare will begin on December 3, 2019. The much anticipated Season One will start just a little over a month and a half after the launch of Modern Warfare. Season One brings new content like weapons, maps and game modes. The announcement of Season One has Call of Duty fans hopeful that Modern Warfare can return to it's roots with the remaster of old maps.
In the announcement, it is listed that Season One of Modern Warfare will be free on all platforms making it the biggest free content drop in Call of Duty history. Currently, it is unknown if there will additional "paid" content released with Season One.
Modern Warfare Season One New Maps, Game Modes & Weapons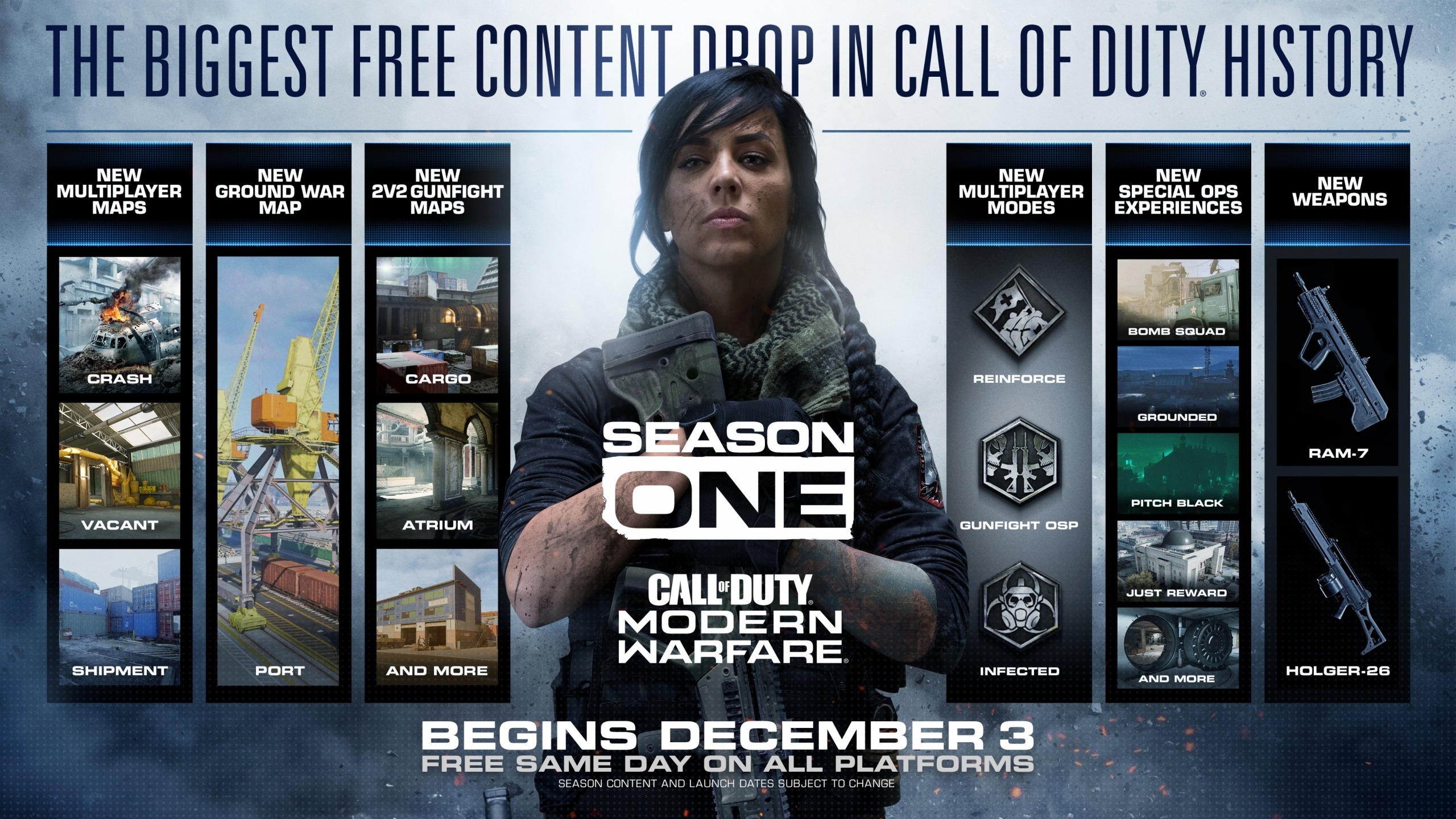 Season One was announced on Twitter by the official Call of Duty account. In total the new season contains 3 new multiplayer maps, a new ground war map and multiple new gunfight maps. Season One also contains new multiplayer modes, special ops experiences and 2 new weapons.
New Multiplayer Maps
Modern Warfare's newest multiplayer maps are set to be released with Season One on December 3, 2019. The three new maps are Crash, Vacant and Shipment. All 3 maps were previous fan favorites in other Call of Duty titles. Each map will be remastered to fit the play style of Modern Warfare while maintaining classic features and layout. Shipment being listed as a multiplayer map instead of a gunfight map is interesting. Shipment is extremely small, and will more than likely will have be adjusted to be playable in current Modern Warfare's 6v6 fashion.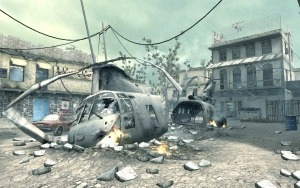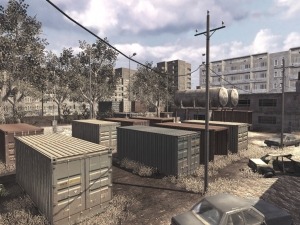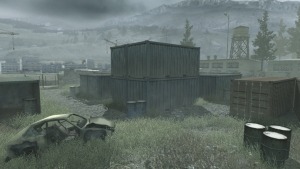 New Ground War Map
Ground War, a new addition to Call of Duty, will be getting a new map as well. The new map named "port" appears to be a shipping port for cargo ships.
New Gunfight Maps
The popular 2v2 game mode will also be getting multiple new maps. In the Season One announcement they show thumbnails for "Atrium" and "Cargo" while also listing "and more" to tease additional new maps. There is no official announcement of how many maps will be released, but based on the Season One announcement and popularity of the game type it's safe to say more than 3.
New Multiplayer Modes
Three new game modes have been announced for Season One. Infected, Gunfight OSP and Reinforce will be playable once Season One begins. All three of the game modes were leaked in our previous Call of Duty leaks article. Infected has always been a fan favorite, and will undoubtedly be the most popular new game mode when Season One launches.
New Special Ops Experiences
Multiple new special ops experiences will be added in Season One. "Bomb Squad", "Grounded", "Pitch Black", "Just Reward" and more will be added in Season One. The new experiences look to change players view on the current special ops experiences. Currently, the special ops missions are known to be too difficult and lack luster.
New Weapons
Two new weapons will be introduced in Season One of Modern Warfare. The "RAM-7" and "Holger-26" appear to be the first new weapons introduced in Modern Warfare. The "RAM-7" looks to be a similar weapon the popular Call of Duty Ghosts weapon the "MTAR-X". The "MTAR-X" was a fast shooting, low recoil assault rifle that dominated most of Call of Duty Ghost's assault rifle life cycle. The "Holger-26" appears to be a MG36 hybrid assault file light machine gun.