The third week of Fortnite season 8 has begun. Like other weeks  in Fortnite the week began on a Thursday, and with the new week an all new Fortnite season 8 week 3 cheat sheet was released. The cheat sheet is a comprehensive map that allows players to visualize their weekly challenges, and help them rank up their battle pass.
Like in previous weeks, this weeks cheat sheet will cover the 7 total challenges presented in season 8 week 3. There are 4 challenges for players who have unlocked the paid version of the battle pass, and 3 challenges for those with the completely free version. Each challenge when completed will unlock 5 to 10 battle pass levels, as marked on the cheat sheet.
Fortnite Season 8 Week 3 Cheat Sheet
This week we have compiled two different version of the cheat sheet. Use whichever you find more helpful, they cover the same challenges.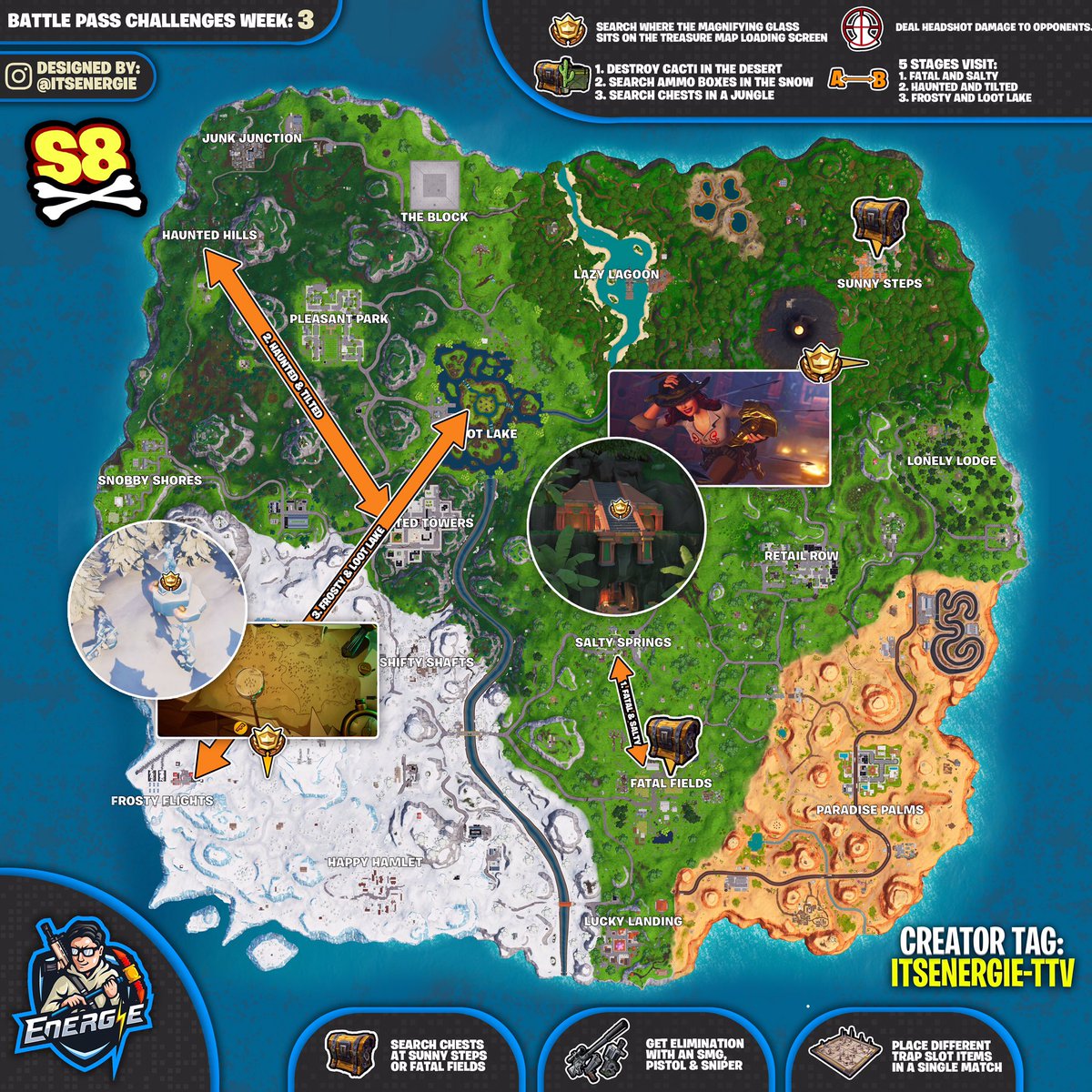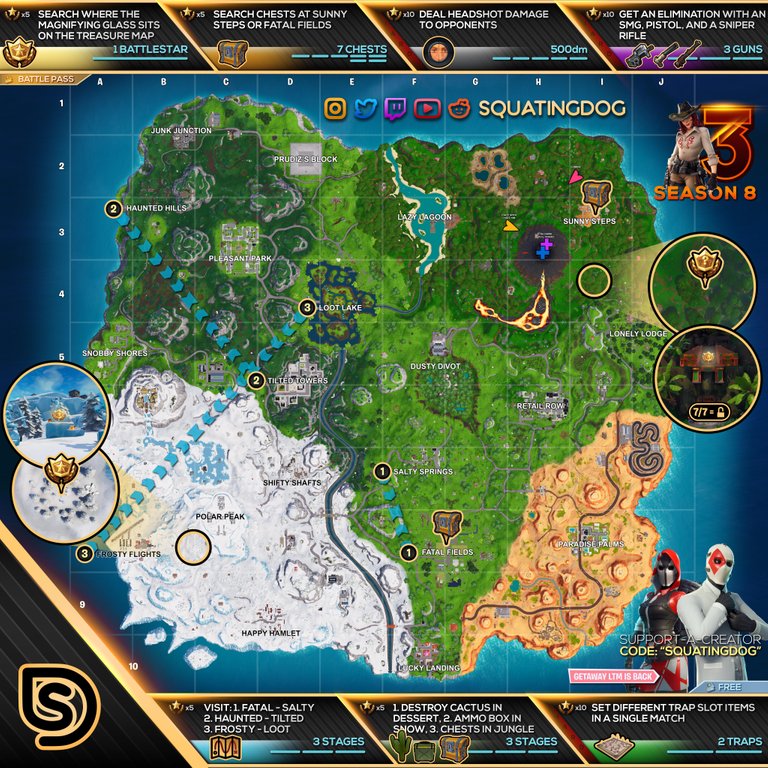 This cheat sheet will give you advice and locations on how to complete your challenges. Keep in mind for the challenge to count as completed you will need to finish the game. You can finish the game by either getting eliminated or winning, if you quit the challenge will not count.
Fortnite Season 8 Week 3 Challenges
Free Challenges
Stage 1 of 3 – Visit Fatal Fields and Salty Springs in a single match
Stage 1 of 3 – Destroy Cacti in the Desert
Place different Trap Slot items in a single match
Battle Pass Challenges
Search where the magnifying glass sits on the Treasure Map loading screen
Search Chests at Sunny Steps or Fatal Fields
Deal head shot damage to opponents
Get an elimination with an SMG, Pistol and Sniper Rifle