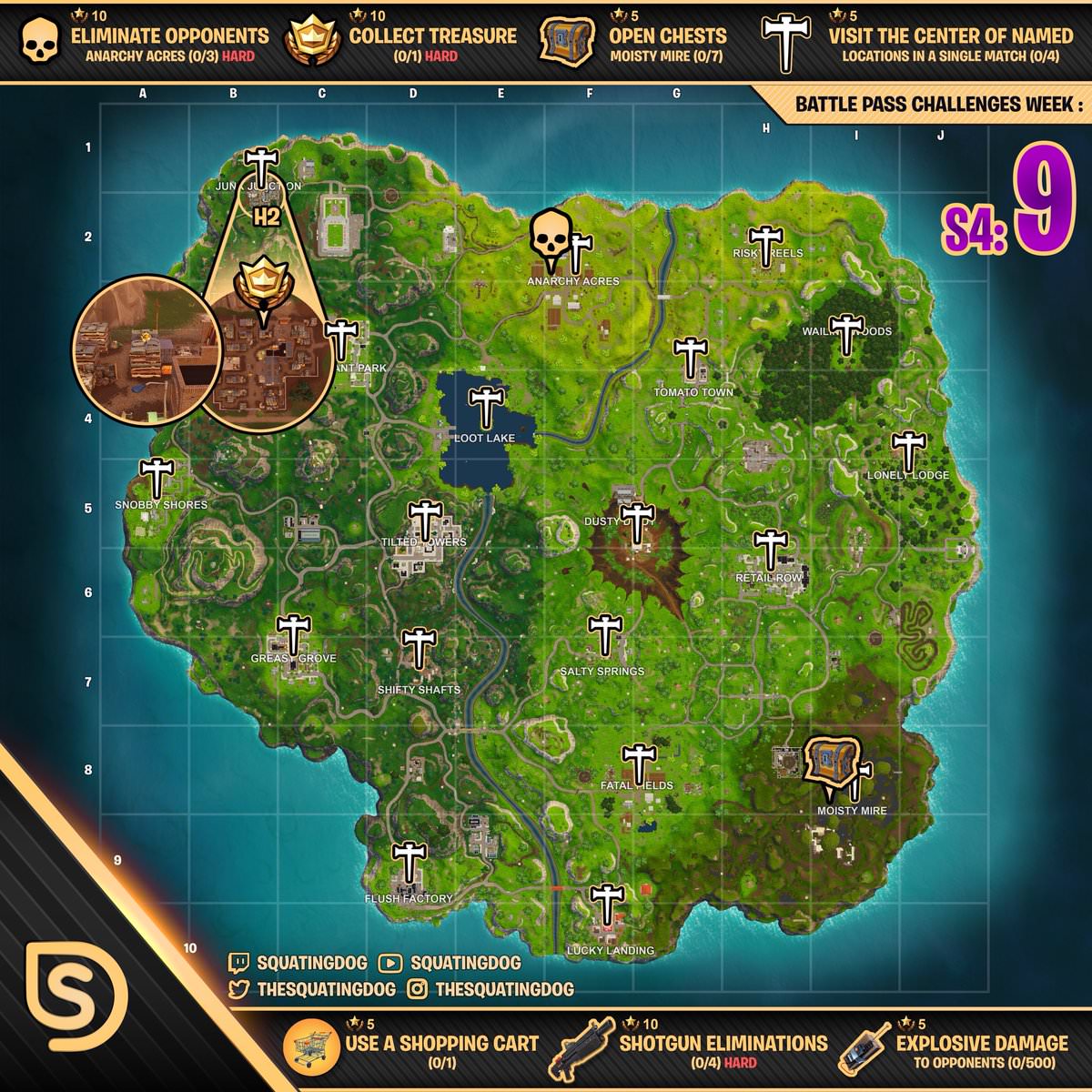 Week 9 started on June 28th, 2018 in Fortnite Season 4. Week 9 is the second to last week of the 10 week long Season 4. Each week new challenges will be unlocked on Thursday. The week 9 challenges consist of:
Eliminate 3 Opponents in Anarchy Acres
Collect treasure (Follow the treasure map found in Haunted Hills)
Open 7 Chests in Moisty Mire
Visit The Center of 4 Names Locations in a Single Match
Use a shopping cart
4 Shotgun eliminations
500 Explosive Damage
Once completed these challenges will unlock and XP bonus, as well as a week 9 loading screen.