Apex Legends fixes Twitch Prime Loot Exploit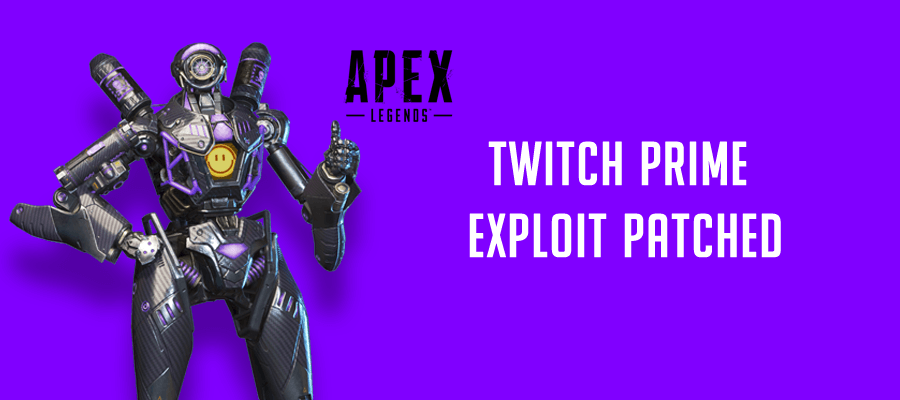 Apex Legends recently announced that players with Twitch Prime will be able to claim 5 free Apex packs and a legendary Twitch Prime Pathfinder skin. However, it only took a few hours after the announcement when players realized that you could modify your launch options to unlock the content for free. By editing the launch options players got all of the content free, and Apex's eyes that defeated the purpose of the partnership with Twitch.
After a few weeks of silence it appears as if developers, Respawn, have came up with a solution. Apex announced they will be pushing a small patch for PC players on February 26, 2019. The patch is only for PC players and will be removing the legendary "Omega Point" Pathfinder skin. However, they have yet to comment on if players will be losing any Apex packs or content received from the 5 free loot boxes.
Fix for Twitch Prime Loot Exploit – Live now for PC from apexlegends
<blockquote class="twitter-tweet" data-lang="en"><p lang="en" dir="ltr">We&#39;ve pushed a small patch today for PC with a fix for the Twitch Prime Loot exploit on PC. With this update, the Omega Point Pathfinder skin will be removed from any accounts that obtained it using the exploit.</p>&mdash; Apex Legends (@PlayApex) <a href="https://twitter.com/PlayApex/status/1100496640283049984?ref_src=twsrc%5Etfw">February 26, 2019</a></blockquote>
<script async src="https://platform.twitter.com/widgets.js" charset="utf-8″></script>