The Fortnite Season 8 Week 10 cheat sheet map has been released. The season 8 week 10 cheat sheet is a helpful map players can use to complete their week 10 challenges. The cheat sheet includes treasure and item locations, along with tips for complete all week 10 challenges. The week 10 challenges were officially released on April 2, 2019 at 3:30 PM BST.
By completing all season 8 week 10 challenges you will unlock 50 battle pass stars. The battle pass stars earned in season 8 week 10 will level up your battle pass faster. As you level up your season 8 battle pass you will unlock season 8 specific rewards like skins, emotes, sprays, XP and more!
This weeks challenges follow the same format as previous challenges. There are a total of 7 challenges, 4 of which are for players that own the "paid" version of the battle pass. However, the challenges are new. This week players will be attempting to launch through flaming hoops, deal damage after using volcano vents, and following a treasure map located in Junk Junction.
Fortnite Season 8 Week 10 Cheat Sheet
Here's the season 8 week 10 cheat sheet that will help you complete your week 10 challenges. Credit: thesquatingdog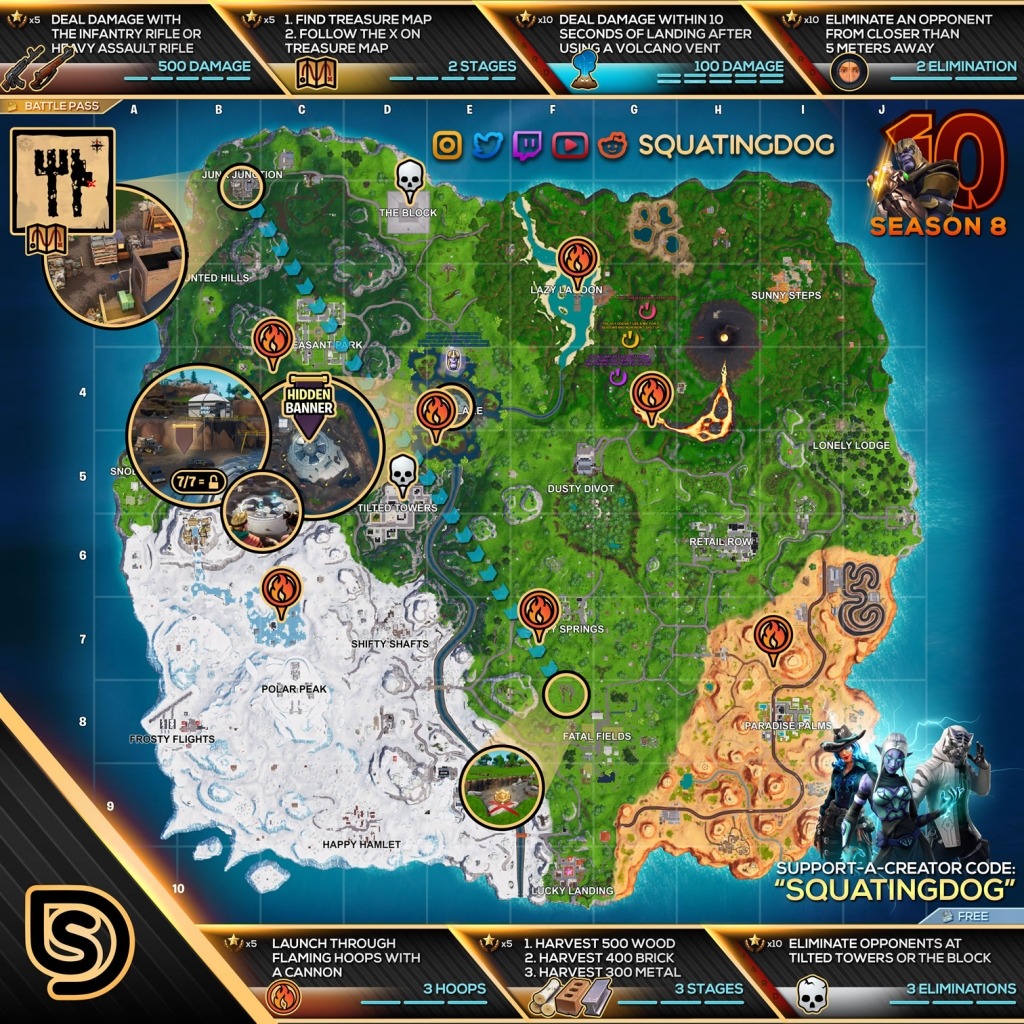 Fortnite Season 8 Week 10 Challenges
Free Battle Pass Challenges
Launch through flaming hoops with a cannon (3)
Harvest materials

Harvest 500 wood
Harvest 400 brick
Harvest 300 metal

Eliminate opponents at Tilted Towers or The Block (3)
Paid Battle Pass Challenges
Deal damage with the infantry rifle or heavy assault rifle (500)
Find the treasure map – Follow the X on the treasure map
Deal damage within 10 seconds of landing after using a volcano vent (100)
Eliminate an opponent from closer than 5 meters away (2)
Hidden Battle Star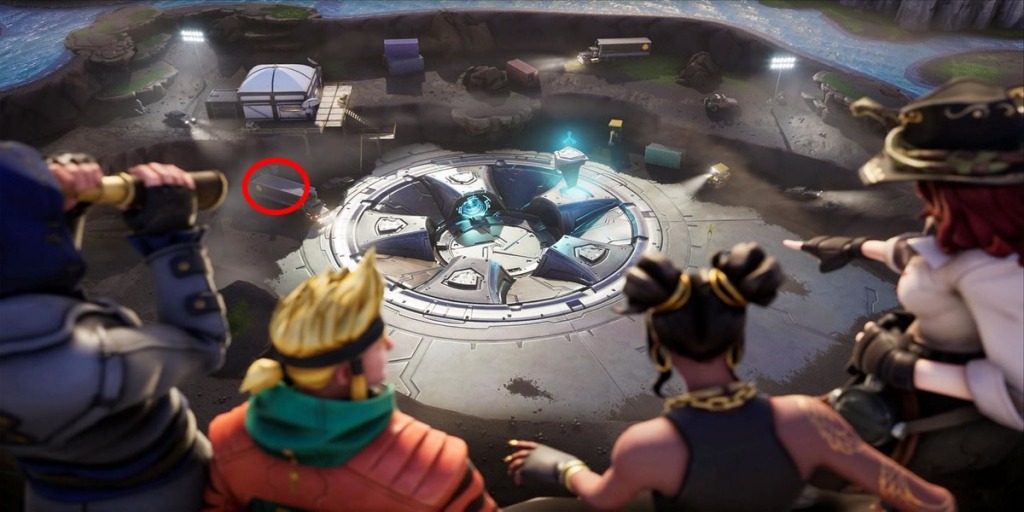 The week 10 battle star is located in Loot Lake. You can find it on top of the semi trucks near the 5 activated runes. By locating the season 8 week 10 hidden battle star you will unlock a new loading screen.
If you are still working on last weeks challenges check out the season 8 week 9 cheat sheet.