Part of the Fortnite Season 6 Week 5 battle pass challenges requires players to travel at a speed of 27 or higher at 5 different radar locations. The radar detectors are located across the map, and to complete the challenge you will need an ATK. Take a look at the ATK spawn locations if you need help finding one.
Once you have located your ATK head to one of the marked areas on our radar detector locations map. Once you are there  build up speed and go flying by the sign with a speed of atleast 27 to complete a part of the challenge. Do this at 5 of the different radar detector locations to unlock 10 battle pass stars as part of your season 6 week 5 challenges.
Fortnite Radar Detector Map: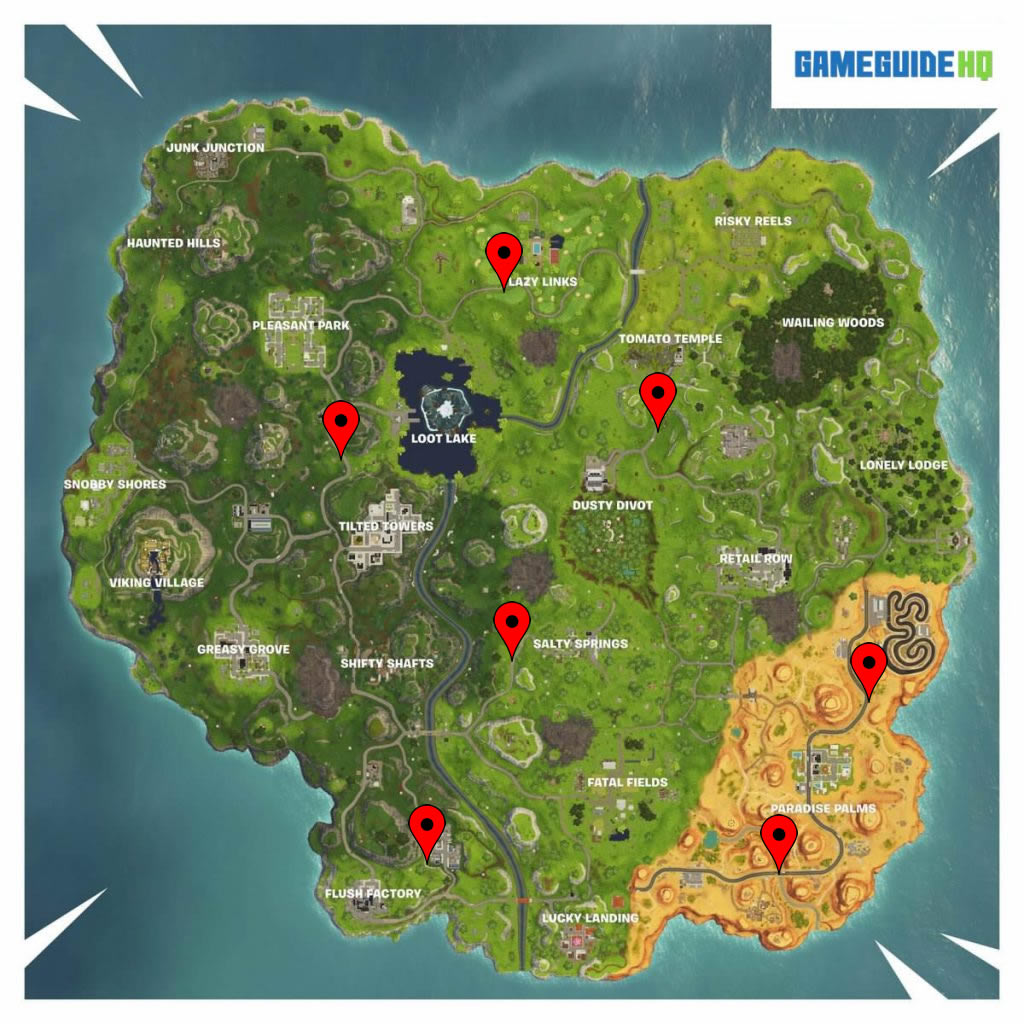 We are sure that there are more locations that we have not located yet. Once we find more locations we will update the map above. To complete the challenge you only need to go to 5 of the radar locations marked above.