Fortnite season 8 has began, with that said there is all new battle pass with challenges ready for players to complete. One of the Fortnite season 8 week 1 challenges is to "Visit 7 different pirate camp locations". The pirate camps are a new addition to the map in season 8. Alongside the volcano the pirate theme is expected to player a major role in the season 8 theme of the game.
By completing this challenge players will unlock 5 battle pass stars, which is half a level on your battle pass. To complete the challenge you will just need to visit the camp marked on the map below.
To view other challenges that are a part of the season 8 week 1 challenge group, visit the Fortnite season 8 week 1 cheat sheet.
Fortnite Pirate Camp Locations (Map)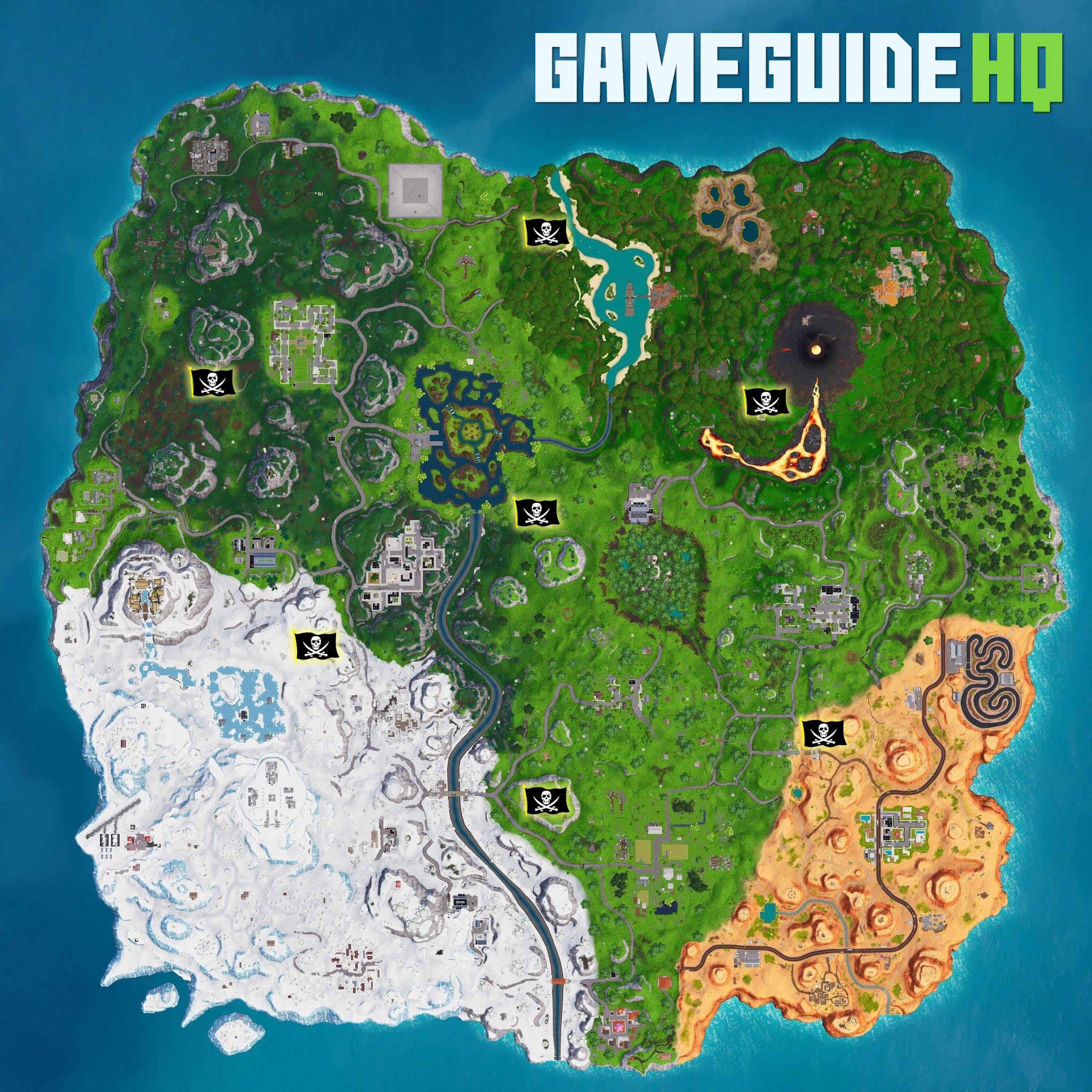 Pirate Camp Locations
Southwest of Salty Springs
Northwest of Paradise Palms
Southwest of Tilted Towers
West of Dusty Divot
Between Dusty Divot and Risky Reels at new volcano
Northwest of Lazy Lagoon
West of Pleasant Park
Keep in mind that after visiting each camp location you will need to either be eliminated or finish the match in first place. If you quit after visiting the location, the challenge will not be completed. In total there are 7 camps, you must visit all 7 to complete the challenge.