Blackjack's Shop is an in-game store in Call of Duty Black Ops 4. Blackjack's Shop containers featured items and daily items that players can purchase directly with Call of Duty points. Blackjack's Shop will contain special event items, contraband event items, and special unique Blackjack Shop items.
Blackjack's Shop updates daily at 10:00 AM Pacific Standard Time. At that time daily items will be swapped out for other daily items. Featured items are available for extended periods of time. Featured items are normally in Blackjack's shop for 4 days.
Current Available Item's in Blackjack's Item Shop:
All Items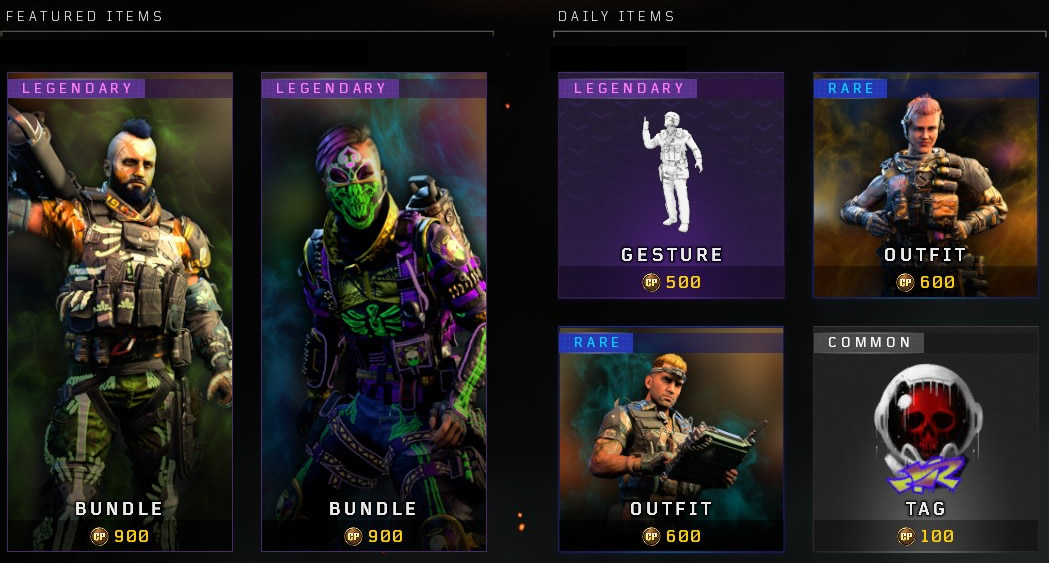 Featured Items:
Legendary Bone Crusher Bundle
Legendary Angelita Bundle
Daily Items:
| | | | |
| --- | --- | --- | --- |
| | | | |
| Baller Legendary Gesture | Gold Rare Outfit | Metallic Rare Outfit | Necronaut Common Tag |
Special Orders

Black Jack's market can contain all different types of items from tags, skins, gestures and more. The items are all different rarities (Uncommon, Common, Rare & Legendary). Each item costs between 100 COD Points (CP) and 900 CP with reports of items as expensive as 2,000 CP.
COD Points Pricing (CP Prices in Black Ops 4)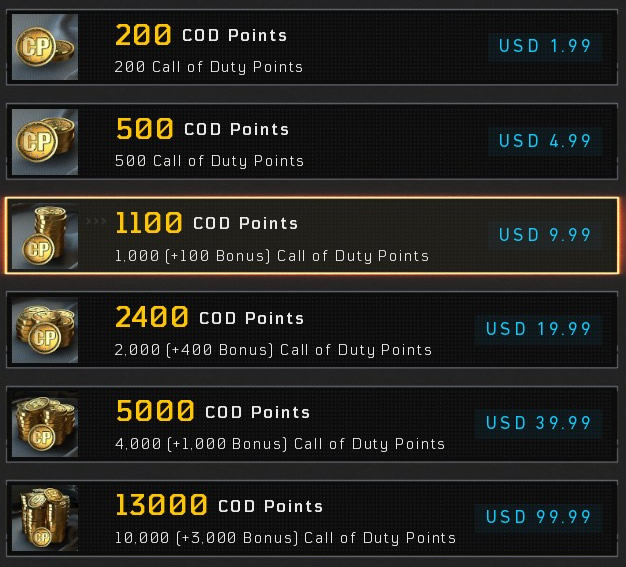 Last Updated: 11/20/2018 at 8:00 PM PST