The Division 2 is one of the most anticipated sequels of the year. Players who pre-order the game will be given access to a private beta to play the game prior to it's full release. Ubisoft has officially confirmed the private beta is set to go live February 7, 2019 – February 10, 2019. The announcement was made on the official Ubisoft Twitter on January 16, just hours after the beta's start date was leaked on the PlayStation store.
Division 2 Beta Date Confirmed
Only you and your squad can bring the nation back from the brink… #TheDivision2 launches March 15!

Pre-order & secure access to the private beta coming Feb 7. pic.twitter.com/58d4MLbo3A

— Ubisoft (@Ubisoft) January 16, 2019
However, some players believe that the beta will actually go live on February 6, 2019. In some of the cover art for the game on the PlayStation store you can see it has the dates February 6, 2019 – February 10, 2019.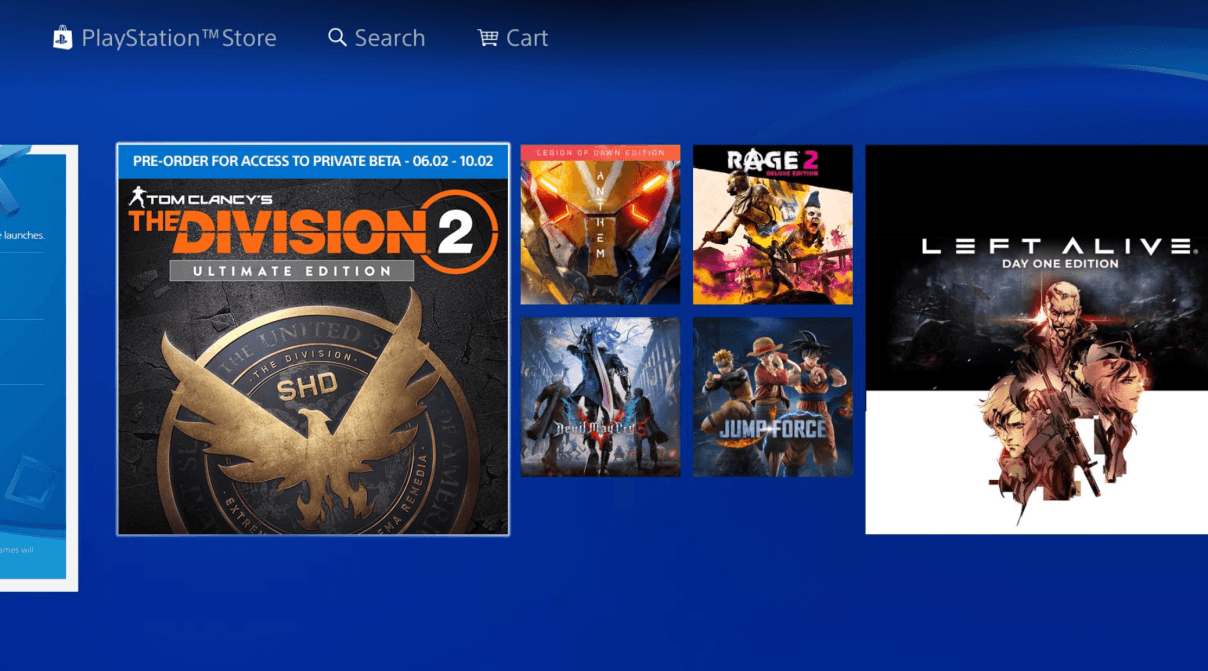 About The Division 2 Beta
It is unclear how much of the game will be released in the private beta. Most of the time developers give players access to just enough content to hold them over until full release. The main objective of the beta is to get players excited, and to catch all of the bugs prior to full release. You can preview what's to come at full release by watching the story trailer:

How to Get The Division 2 Beta
To gain access to the private beta for The Divison 2 you will need to pre-order the game. It doesn't matter what edition of the game you purchase, just purchasing a version of the game will give you access.
PlayStation 4 – Purchase The Division 2 from the PlayStation 4 store.
Xbox One – Purchase The Division 2 from the Microsoft Xbox store.
PC – Purchase The Division 2 from one of the following stores
As we get closer to the beta date the files will become downloadable and you will be able to preload the game prior to the beta's release.