Team Envy Social Media Statistics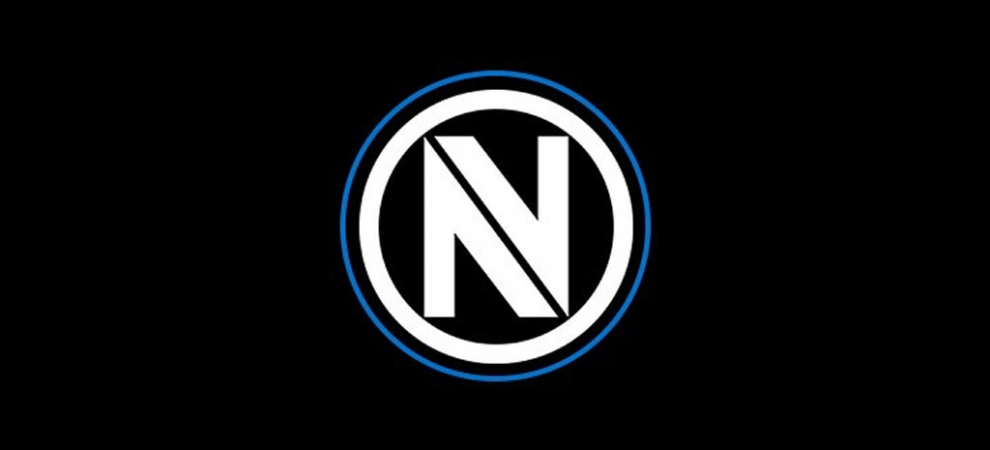 Team Envy (previously Team EnVyUs) started off as a Call of Duty clan that has grown into a massive multiple title esports organisation. Since it's creation by owner Mike "hastr0" Rufail the team has grown immensely. The team currently has rosters in major esports titles like Overewatch, CS:GO, Fortnite, Call of Duty and Gears of War.
With the growth comes major sponsorship deals. Team Envy has managed to partner with brands like Jack in The Box, Monster Energy, Twitch, and Scuf Gaming.
Total Followers
Twitter Followers
Instagram Followers
YouTube Subscribers
Facebook Likes
Twitch Followers
Team Envy Twitter Followers Statistics:
| | | | |
| --- | --- | --- | --- |
| Date | Avg. Followers | Peak Followers | Avg. Change |
| 10/22/2019 | 565,818 | 565,837 | -33 |
| 10/21/2019 | 565,851 | 565,875 | -37 |
| 10/20/2019 | 565,888 | 565,905 | 31 |
| 10/19/2019 | 565,857 | 565,897 | -8 |
| 10/18/2019 | 565,865 | 565,882 | 0 |
| 10/17/2019 | 565,865 | 565,886 | 7 |
| 10/16/2019 | 565,858 | 565,882 | -23 |
| 10/15/2019 | 565,881 | 565,906 | -38 |
| 10/14/2019 | 565,919 | 565,934 | -27 |
| 10/13/2019 | 565,946 | 565,978 | 0 |
Team Envy Instagram Follower Statistics:
| | | | |
| --- | --- | --- | --- |
| Date | Avg. Followers | Peak Followers | Avg. Change |
| 10/22/2019 | 180,514 | 180,514 | 3 |
| 10/21/2019 | 180,511 | 180,511 | -21 |
| 10/20/2019 | 180,532 | 180,532 | 70 |
| 10/19/2019 | 180,462 | 180,475 | 171 |
| 10/18/2019 | 180,291 | 180,295 | -15 |
| 10/17/2019 | 180,306 | 180,308 | 5 |
| 10/16/2019 | 180,301 | 180,308 | 19 |
| 10/15/2019 | 180,282 | 180,298 | -18 |
| 10/14/2019 | 180,300 | 180,305 | -63 |
| 10/13/2019 | 180,363 | 180,377 | 0 |
Team Envy YouTube Subscriber Statistics:
| | | | |
| --- | --- | --- | --- |
| Date | Avg. Subscribers | Peak Subscribers | Avg. Change |
| 10/22/2019 | 275,000 | 275,000 | 667 |
| 10/21/2019 | 274,333 | 275,000 | 333 |
| 10/20/2019 | 274,000 | 274,000 | 0 |
| 10/19/2019 | 274,000 | 274,000 | 0 |
| 10/18/2019 | 274,000 | 274,000 | 0 |
| 10/17/2019 | 274,000 | 274,000 | 0 |
| 10/16/2019 | 274,000 | 274,000 | 0 |
| 10/15/2019 | 274,000 | 274,000 | 0 |
| 10/14/2019 | 274,000 | 274,000 | 0 |
| 10/13/2019 | 274,000 | 274,000 | 0 |
Team Envy Facebook Likes Statistics:
| | | | |
| --- | --- | --- | --- |
| Date | Avg. Likes | Peak Likes | Avg. Change |
| 10/22/2019 | 68,105 | 68,105 | -1 |
| 10/21/2019 | 68,106 | 68,109 | -7 |
| 10/20/2019 | 68,113 | 68,117 | -6 |
| 10/19/2019 | 68,119 | 68,123 | -7 |
| 10/18/2019 | 68,126 | 68,128 | -6 |
| 10/17/2019 | 68,132 | 68,134 | -7 |
| 10/16/2019 | 68,139 | 68,141 | -5 |
| 10/15/2019 | 68,144 | 68,147 | -5 |
| 10/14/2019 | 68,149 | 68,152 | -10 |
| 10/13/2019 | 68,159 | 68,164 | 0 |
Team Envy Twitch Follower Statistics:
| | | | |
| --- | --- | --- | --- |
| Date | Avg. Followers | Peak Followers | Avg. Change |
| 10/22/2019 | 0 | 0 | 0 |
| 10/21/2019 | 0 | 0 | 0 |
| 10/20/2019 | 0 | 0 | 0 |
| 10/19/2019 | 0 | 0 | 0 |
| 10/18/2019 | 0 | 0 | 0 |
| 10/17/2019 | 0 | 0 | 0 |
| 10/16/2019 | 0 | 0 | 0 |
| 10/15/2019 | 0 | 0 | 0 |
| 10/14/2019 | 0 | 0 | 0 |
| 10/13/2019 | 0 | 0 | 0 |
Team Envy Total Follower Statistics:
| | | | |
| --- | --- | --- | --- |
| Date | Avg. Followers | Peak Followers | Avg. Change |
| 10/22/2019 | 1,089,437 | 1,089,456 | 636 |
| 10/21/2019 | 1,088,801 | 1,089,495 | 268 |
| 10/20/2019 | 1,088,533 | 1,088,554 | 95 |
| 10/19/2019 | 1,088,438 | 1,088,495 | 156 |
| 10/18/2019 | 1,088,282 | 1,088,305 | -21 |
| 10/17/2019 | 1,088,303 | 1,088,328 | 5 |
| 10/16/2019 | 1,088,298 | 1,088,331 | -9 |
| 10/15/2019 | 1,088,307 | 1,088,351 | -61 |
| 10/14/2019 | 1,088,368 | 1,088,391 | -100 |
| 10/13/2019 | 1,088,468 | 1,088,519 | 0 |
Platform Breakdown
To view other team statistics check out the main page: Biggest Esports Teams by Social Media Following