NerdOut! Music Hosting $20,000 Fortnite Tournament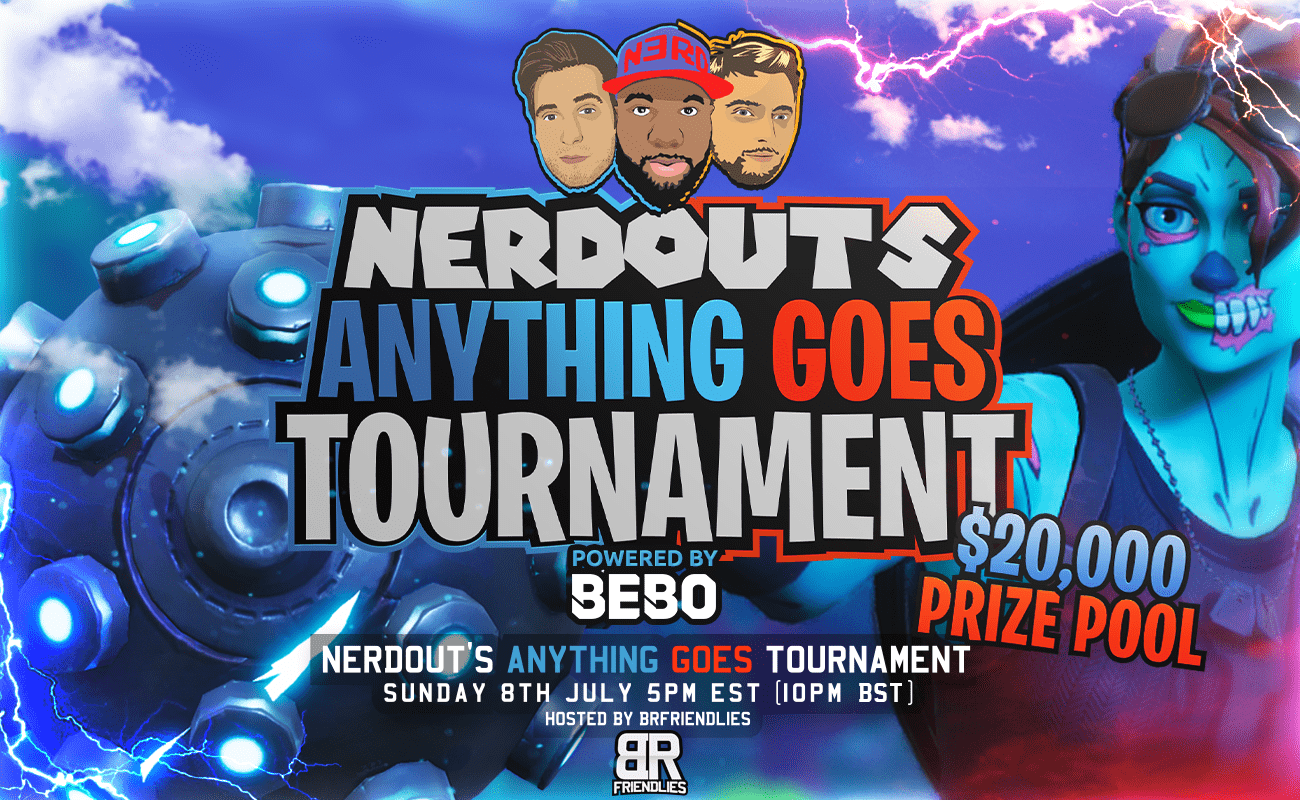 NerdOut! Music will be hosting a $20,000 Fortnite tournament including some of the biggest names in entertainment. The tournament will take place on Sunday, July 8th.
NerdOut! is a collaborative YouTube channel that will be hosting the event. Just like Keemstar's Friday Fortnite tournament it will be 2 teams of 2 players, going for the most kills in a best of 3. If your team ends up with more kills over the course of the first 3 games, you will move on. However, the difference in this tournament is anything is allowed. You can sabotage your opponents, destroy their builds, and overall try and make them fail.
Some of the more popular participants are:
Ninja
Soulja Boy
Dr Lupo
Tfue
Nadeshot
NoahJ456
You can view the complete bracket, along with all participants and rules for the NerdOut! Fortnite tournament here: NerdOut! Music Fortnite Tournament Rules & Bracket