Minecraft has surpassed Fortnite in world wide interest for the first time since early 2018. Once the long time leader in interest in the gaming industry, Minecraft has fallen out of the top spot for quite some time. However, after recent events and promotion Minecraft has regained their thrown as the most searched after game on Google. The main event that has drawn millions of viewers by top content creators is Keemstar's Minecraft Monday event.
Keemstar's Minecraft Monday has featured some of the world's largest entertainers. Top creators such as PewDiePie, James Charles, Ninja and more all compete for their share of a $10,000 prize pool. Although to some content creators $10,000 isn't much, the viewership that comes with these tournaments full of entertainers that is the real prize. When all of the streamers are live the tournaments feature millions of viewers. If a viewers favorite streamer is eliminated from the tournament, most of the time the viewer will move over to somebody else still in the tournament, creating exposure for the streamer. Some believe this is how Tfue rose to fame – through Keemstar's Fortnite Friday tournaments.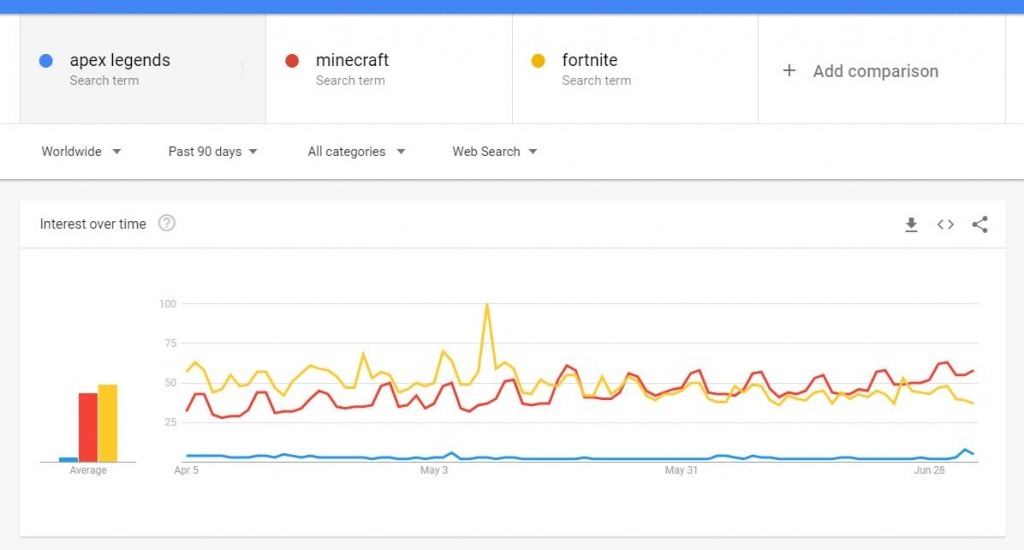 Your welcome. https://t.co/QOYOMhC5nB

— KEEM ? (@KEEMSTAR) July 5, 2019
Although it may not stay on top for very long with the Fortnite World Cup coming up. The Fortnite World Cup will feature Fortnite's best competitive players and is sure to swing interest away from Minecraft and towards Fortnite. The Fortnite World cup will start on July 26 and run through July 28.
You are able to view search statistics by comparing terms on the Google Trends page.