The Fortnite Season 9 Week 5 Cheat Sheet is live. If you're struggling with your week 5 Fortnite challenges use the inclusive challenge guide for help. The cheat sheet map is a super helpful guide to completing some of the hardest battle pass challenges from week 5.  This weeks cheat sheet was released by squatingdog at approximately 7:00 AM PST – just hours after the challenges themselves unlocked at 12:01 AM PST on June 6, 2019.
Not only does the week 5 cheat sheet include challenge tips, it also includes the location of the week 5 hidden battle star and some of the Fortbyte locations. If you look on the cheat sheet map below you will see the hidden battle star is located just North East of Haunted Hills. Also, mapped out are Fortbye 26, 69, 68, 76, 80 and 88's locations.
The Fortnite battle pass challenges are normally repetitive, however, this week players will be faced with 2 new challenges. One of the new challenges requires players to complete laps at all 3 difference race tracks including the desert race, snowy race and grassland race. The second new challenge, is to visit 5 wind turbines in a single match. This is similar to previous challenges where players had to visit a certain amount of locations in a match, just never done before with the wind turbines.
Fortnite Season 9 Week 5 Cheat Sheet Map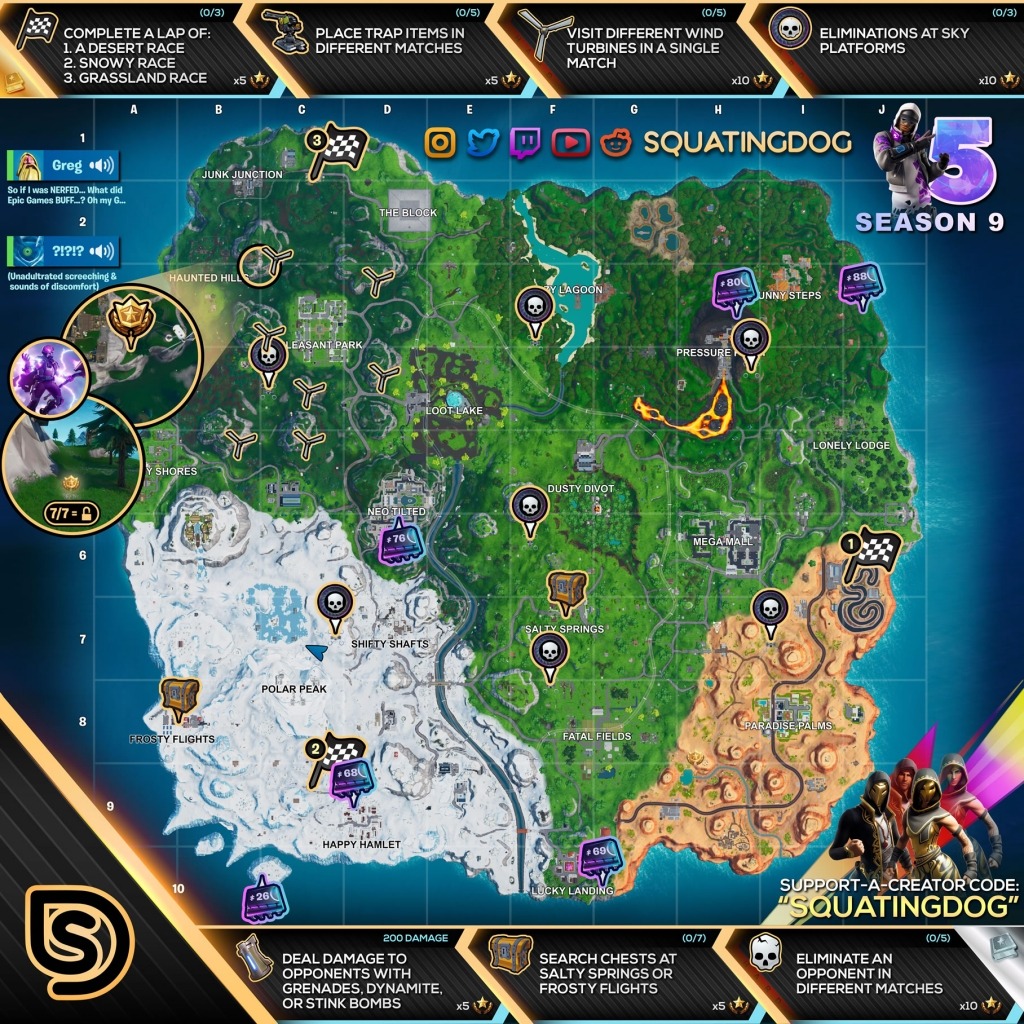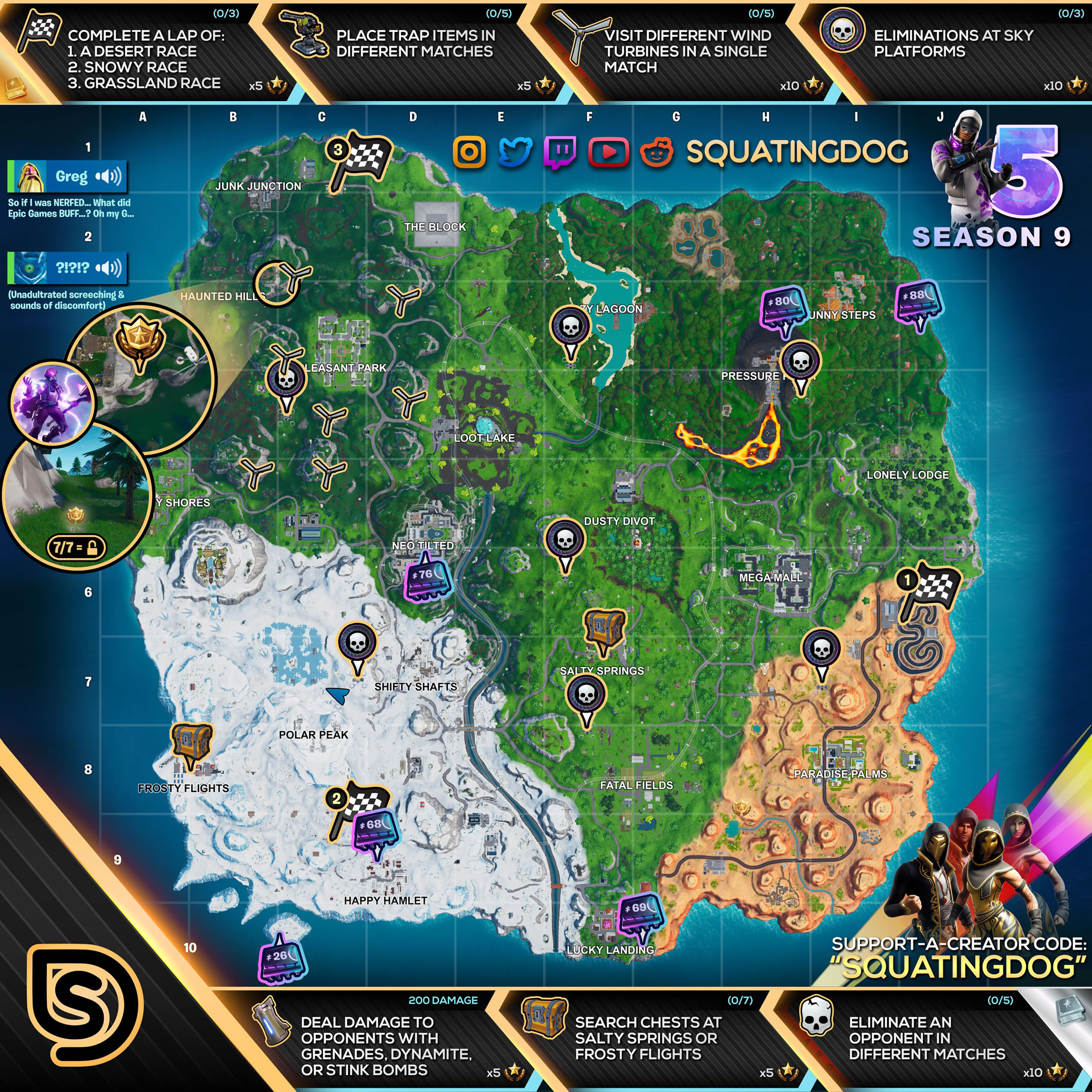 Fortnite Season 9 Week 5 Challenges
Free Battle Pass Challenges
Deal damage to opponents with grenades, dynamite or stink bombs (200 damage) (Reward: 5 battle pass stars)
Search chests at salty Springs or Frosty Flights (7 chests) (Reward: 5 battle pass stars)
Eliminate an opponent in different matches (3 eliminations) (Reward: 10 battle pass stars)
Premium Battle Pass Challenges
Complete a lap at all 3 different race tracks (3 race tracks) (Reward: 5 battle pass stars)

Complete a lap at the desert race
Complete a lap at the snowy race
Complete a lap at the grassland race

Place trap items in different matches (5 traps) (Reward: 5 battle pass stars)
Visit different wind turbines in a single match (5 turbines) (Reward: 10 battle pass stars)
Eliminations at sky platforms (3 eliminations) (Reward: 10 battle pass stars)
Previous Fortnite season 9 cheat sheets can be found here: All Fortnite Cheat Sheets