The Fortnite season 9 week 4 cheat sheet has been released. Complete your week 4 challenges with ease using the handy cheat sheet. This weeks cheat sheet contains all kind of tips for completing your week 4 challenges and leveling up your season 9 battle pass.
Not only does the season 9 week 4 cheat sheet help you with your challenges, it also has locations of this weeks Fortbytes. The week 4 cheat sheet includes Fortbye 32, 50, 41, 31, 77, 91 and 74. The Fortbye's are marked on the cheat sheet map below, and scattered around mostly just outside of popular points of interest. Other than the Fortbye locations, you may use the season 9 week 4 cheat sheet for help with your dancing challenge. On the cheat sheet it is marked where to complete the "dance inside a holographic tomato", "dance inside a holographic durberger" and "dance inside a giant dumpling head". The dancing challenge may be this weeks hardest challenge, but if you are struggling with any of the week 4 challenges make sure to look at the cheat sheet below for tips.
Season 9 Week 4 Cheat Sheet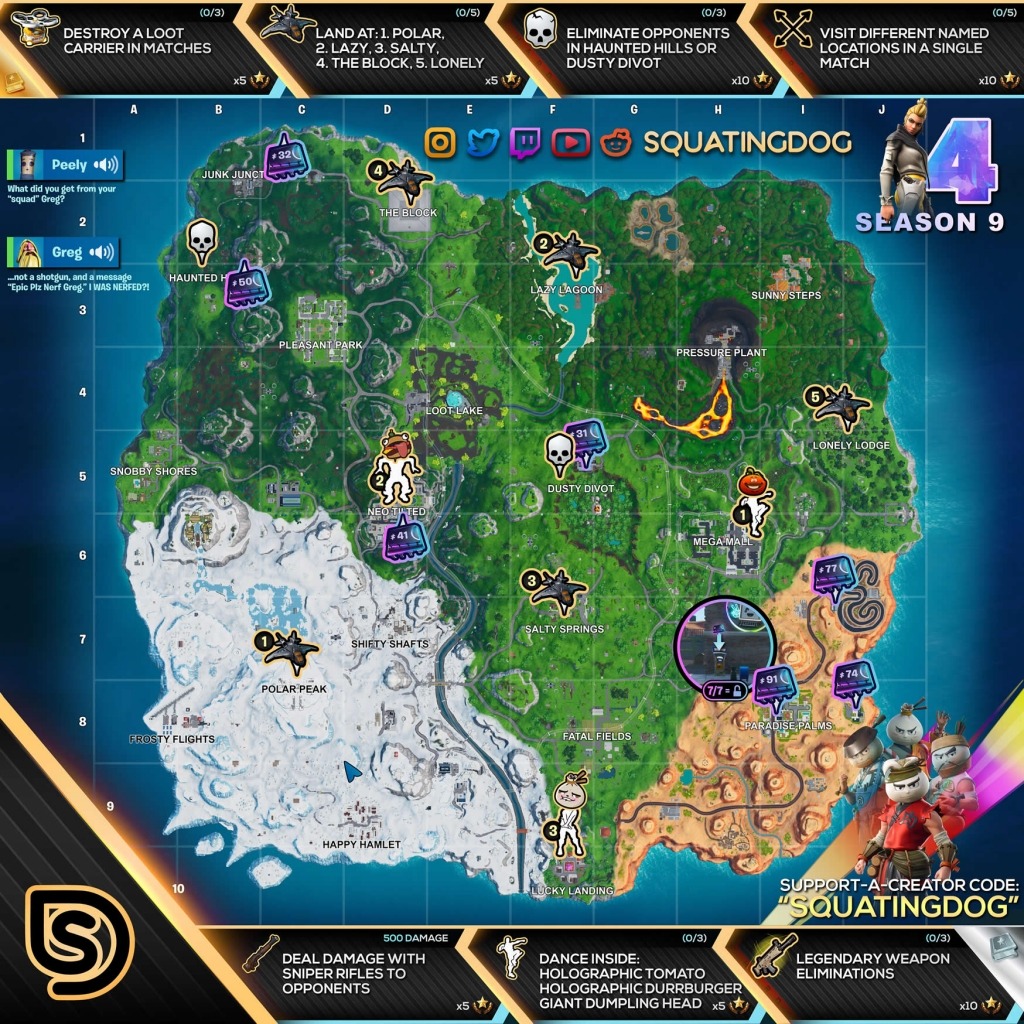 Season 9 Week 4 Challenges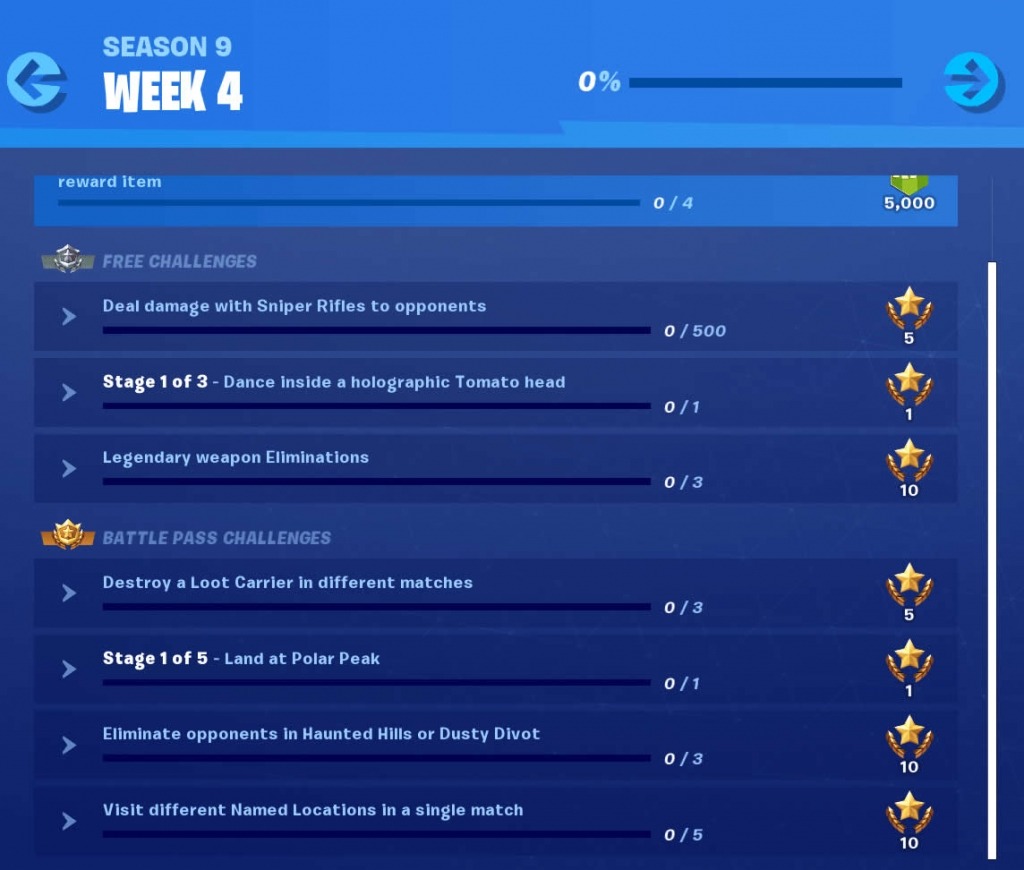 Free Challenges
Deal damage with Sniper Rifles to opponents (500)
Staged Challenge: Dance inside a …

Stage 1: Dance inside a holographic Tomato head
Stage 2: Dance inside a holographic Durrr Burger head
Stage 3: Dance on top of a giant Dumpling head

Legendary weapon eliminations (3)
Battle Pass Challenges
Destroy a Loot Carrier in different matches (3)
Staged Challenge: Land at..

Land at Polar Peak
Land at Lazy Lagoon
Land at Salty Springs
Land at The Block
Land at Lonely Lodge

Eliminate opponents in Haunted Hills or Dusty Divot (3)
Visit different Named Locations in a single match (5)
To receive your rewards for each challenge you must complete the game. If you quit in the middle without being eliminated, or winning the match you will not receive your battle star rewards for each challenge.
If you are having trouble with any of the previous season 9 challenges take a look at all of the season 9 cheat sheets.