Fortnite Season 5 Teaser & Start Date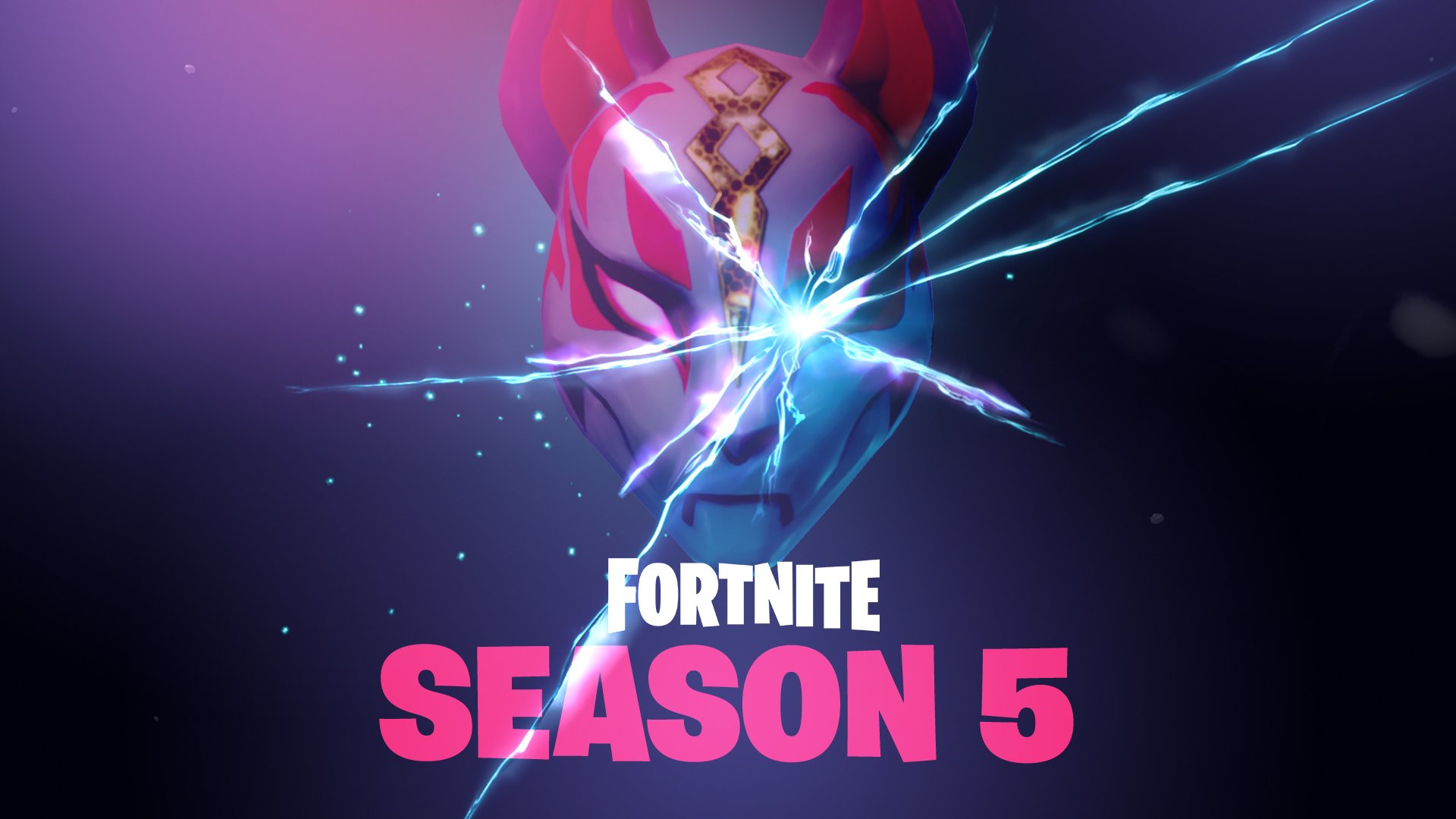 Epic Games have released a Fortnite Season 5 teaser that appears to be some sort of cat mask. Once the mask was released it only took a few minutes for somebody on reddit to recognize the mask as a Japanese Kitsune Yokai fox mask.
To go along with the teaser Epic released a tweet saying Season 5 would start in 3 days; 3 days from the Tweet is June 12th, 2018. A lot of fans are speculating that the map will change even more in Season 5. Fans believe the map will trend towards a more western or Egyptian style map with pyramids or "wild west" themed points of interest.
You can view the Fortnite Season 5 teaser tweet below:
3 days until Season 5… pic.twitter.com/5xEDOBri1F

— Fortnite (@FortniteGame) July 9, 2018
Edit:  To go along with the Tweet they have announced the start of Season 5 on the new updates screen within game: