With the release of season 7 Fortnite has introduced an all new vehicle, an airplane called the X-4 Stormwing. The X-4 Storming spawns in 7 different locations across the map which allows for some separation when searching for one. By location a Stormwing you will be able to outfly the zone and spend time looting in certain areas of the map for much longer.
The X-4 Stormwing comes equipped with a mounted machine gun that can be used to take down enemies. Keep in mind, like the on-ground turrets it overheats if shot too much. You can also jump out of the plane to surprise your enemies from above. If you jump out of a flying plane your glider will deploy immediately. If somebody destroy's your plane don't worry, you won't die you will just begin gliding down towards the map.
Fortnite Plane X-4 Stormwing Spawn Locations Map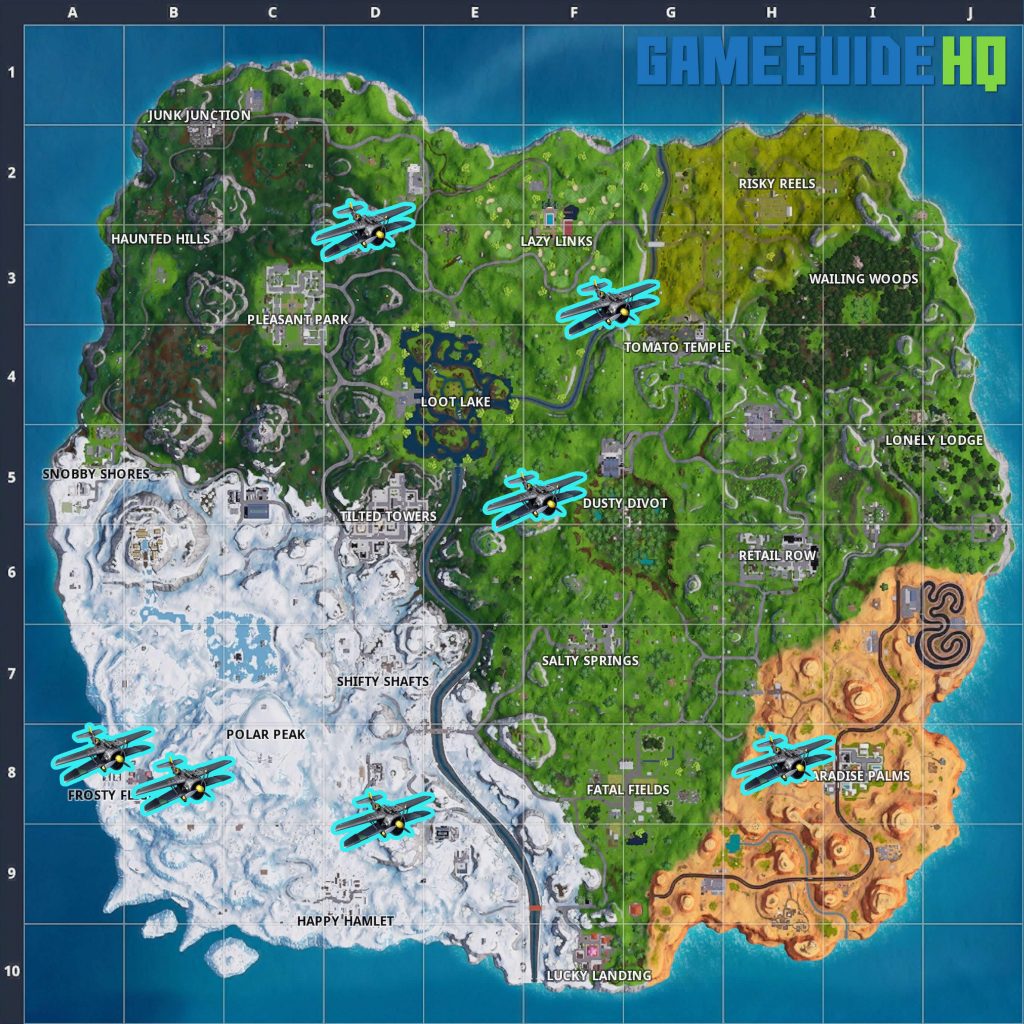 X-4 Spawn Locations in Detail
Using the overhead map is nice to get a general idea of where the planes spawn at. However, if you are having trouble locating the X-4 Stormwing make sure to take a look at the detailed spawn locations below.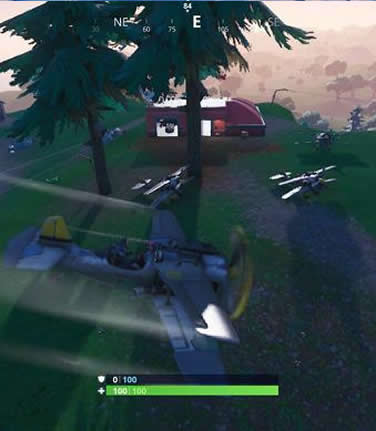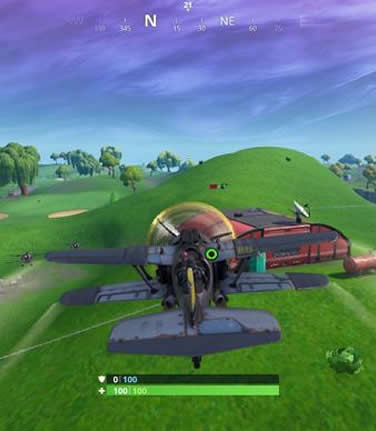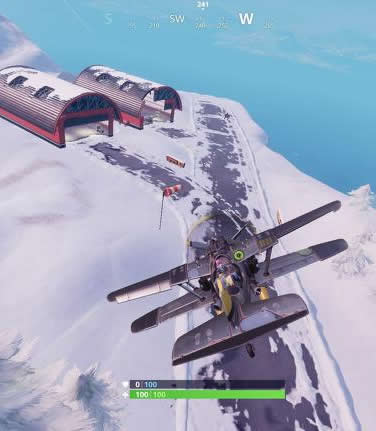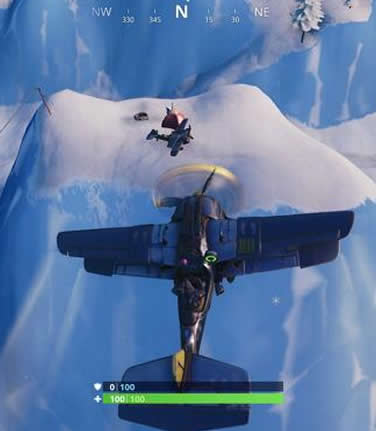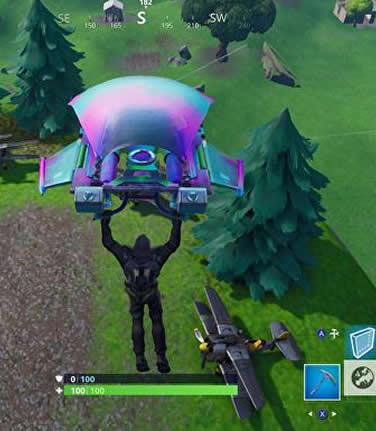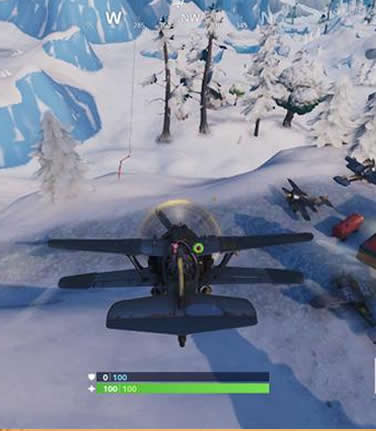 Fortnite Plane (X-4 Stormwing) Default Controls
| Fortnite Plane controls | PC | PlayStation 4 | Xbox One | Switch |
| --- | --- | --- | --- | --- |
| Switch Seat | L-Ctrl | Click Right Stick | Click Right Stick | Click Right Stick |
| Boost | Space | X | A | B |
| Airbrake | L-Shift | L2 | LT | ZL |
| Roll Left | C | L1 | LB | L |
| Roll Right | Z | R1 | RB | R |
| Roll Invert | X | N/A | N/A | N/A |
| Shoot | Left Mouse Button | R2 | RT | ZR |
| Free Look | Right Mouse Button | Move Right Stick | Move Right Stick | Move Right Stick |
| Exit Plane | E | Square | X | Y |
How to do stunts in the Fortnite plane (X-4 Stormwing)
Showing off an doing tricks is always fun when you have a group of friends in the X-4 Stormwing. Not only is it fun but it may help you dodge some incoming bullets from your enemies. Here are a list of stunts that you can do in the Fortnite plane.
Barrel Roll: Press one of the roll buttons twice
Fly Upside Down: Push both roll buttons together