One of Fortnite's holiday challenges is to "dance in front of different holiday trees". The holiday trees are scattered across the map and to complete the challenge you will need to locate at least 9 of them. Once you have located a holiday tree perform a dance move until it counts as one of your holiday tree challenges. Using the map below you should be able to locate 9 trees and complete your challenge.
By completing the challenge you will unlock a snow globe icon. The icon can be equipped by customizing your player. Make sure to complete the match prior to quitting so that it counts toward your challenge. If you leave the match before you are either eliminated or achieve a victory royale the challenge will not progress.
Fortnite Holiday Tree Map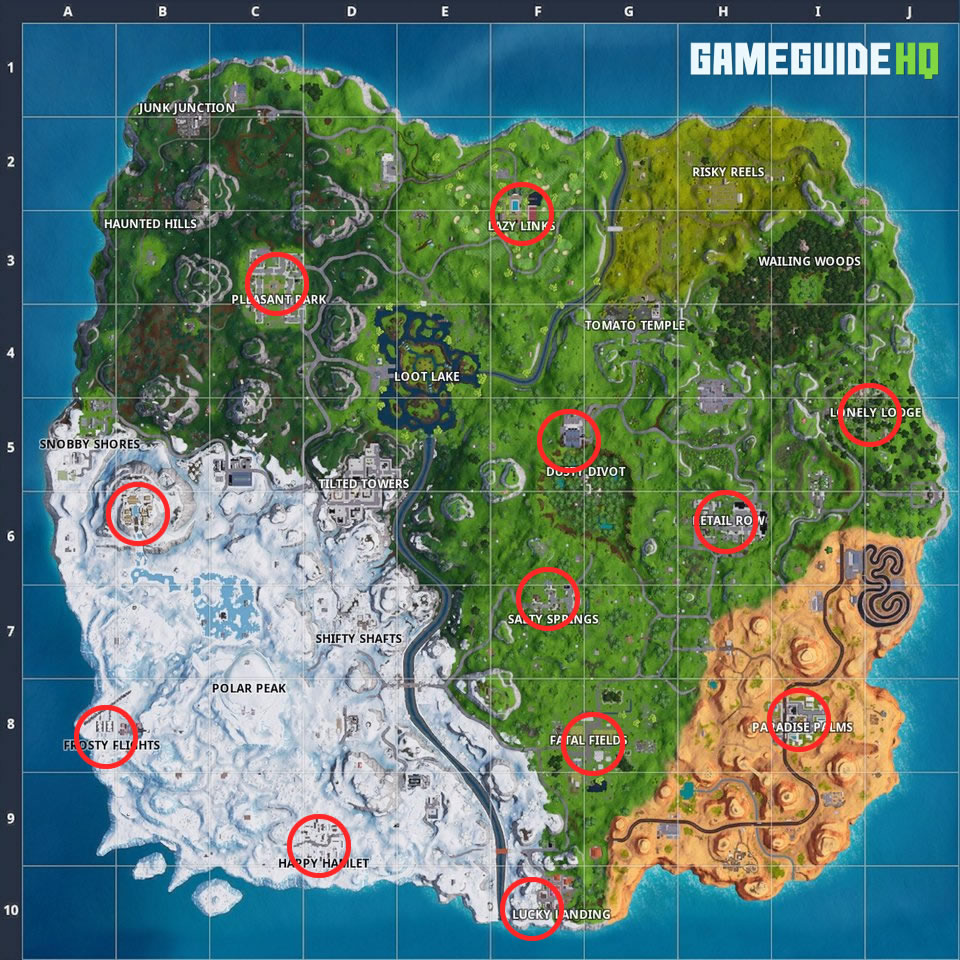 As you can see on the map above the holiday trees are mostly located at major named locations. In total there are more than 20 holiday trees and to complete the challenge you will only need to locate 9.