Endgame, and all new limited time mode has launched it's way into the Fortnite world. Endgame is part of the Avengers and Fortnite mashup that has players excited. In Endgame Thanos and his Chitauri invade the Fortnite map in search of the six Infinity Stones. Along with the new game mode Endgame comes an all new set of challenges and rewards. Endgame has it's own set of challenges that unlock spacial Marvel rewards.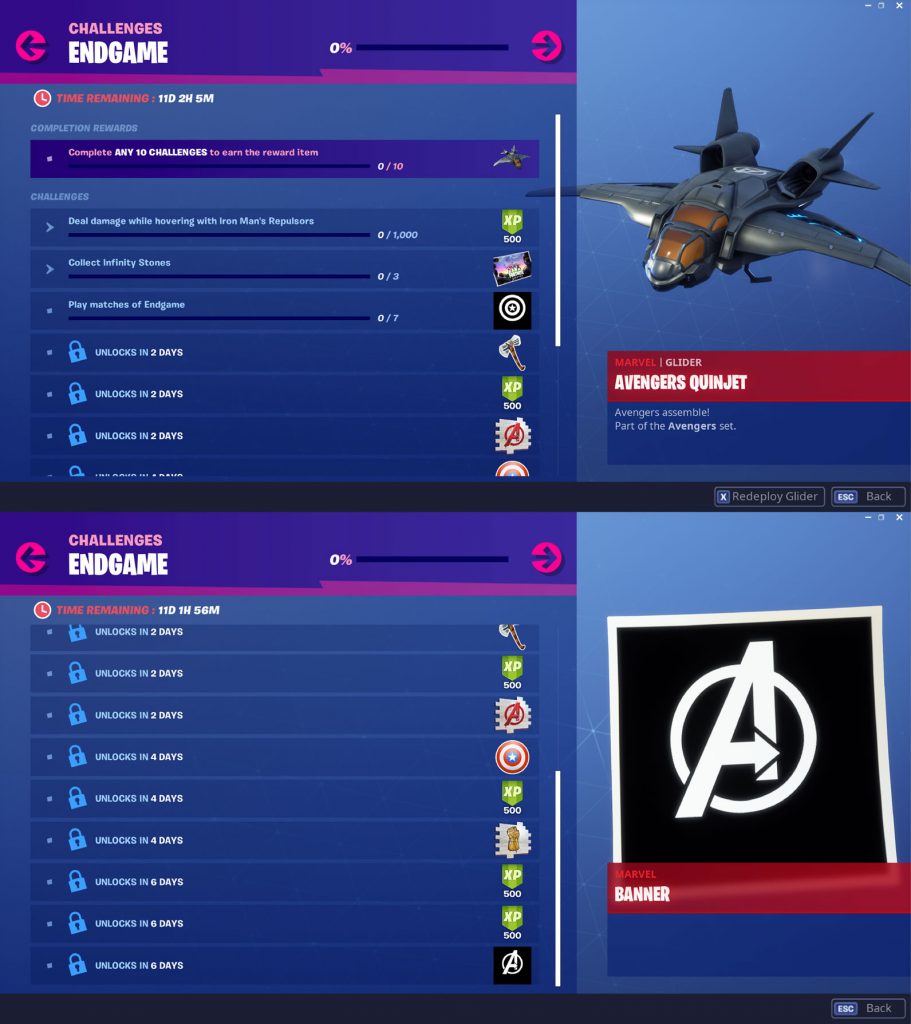 The challenges are unlocked in a series of tiers. At launch there are 3 challenges available for players to complete. However, every 2 days a new set of challenges will unlock. Each challenge presents a unique reward such as XP. loading screens, sprays and banners. Once a player has completed any 10 of the Endgame challenges they will unlock the Avengers Quinjet. The Avengers Quinjet is a glider players can use that has the rarity of "Marvel".
Endgame Challenges & Rewards:
Deal damage while hovering with Iron Man's Repulsors (1000 damage) (Reward: 500 XP)
Collect Infinity Stones (3 stones) (Reward: Loading Screen)
Play matches of Endgame (7 matches) (Reward: Spray)
The game mode features two teams, one with Thanos and his army and the other of Fortnite "heroes". The goal for Thanos' team is to collect all 6 Infinity Stones and eliminate any remaining heroes.